Jim Mackey concerned about 25-30 trusts where A&E performance is "stuck"
NHS Improvement chief warns breaching the four hour target has become 'normalised' at some providers
Regulator working to identify A&Es most at risk of closure due to lack of staff
The emergency care performance of around 30 NHS trusts is "stuck", Jim Mackey has warned, and "normalisation" of consistent, major breaches of the four hour target is occurring.
In an exclusive interview with HSJ ahead of the coming "reset" of NHS finances, the NHS Improvement chief executive said some trusts now seemed to consider the admission or discharge of 70-80 per cent of emergency patients within four hours as "the way it is now".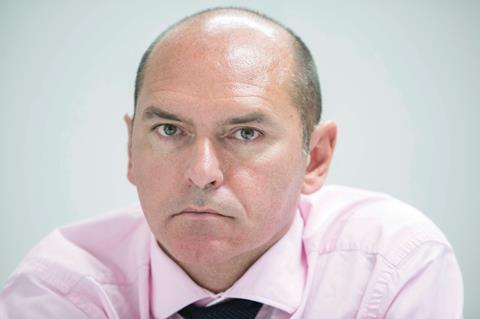 Mr Mackey's warning comes as the regulator renews its efforts to support organisations to turn around poor performance. This will include expanding the national emergency care improvement programme to cover 40 of the most challenged health systems. Currently it is involved in 28 areas.
He said although there has been an increase in the number of trusts achieving the 95 per cent standard, "in the last six weeks or so I've been bothered by about 25-30 organisations that are completely stuck on 70-odd percent. Seventy or low-80s percent".
"There is absolutely a normalisation going on. There's absolutely organisations that have thought, 'this is the way it is now'," he said.
Much of the problem was "psychological", he said. While he acknowledged that people in these trusts would be "stressed as hell" and "working as hard as they can", Mr Mackey said "what differentiates the really good providers from the others is they have mechanisms to break themselves out of it".
Asked why they were stuck, Mr Mackey said there were a range of "justified and completely unjustified explanations" given by trusts for persistent poor performance.
"Some absolutely have been hammered with changes in demand, probably resulting from things that have happened in primary care or a 111 provider… in the short term, that's justified, but a lot of providers have had that and they've responded and they've resolved it."
He said delayed transfers of care were a "valid problem" but "we've kind of got lost behind an excuse", and many more delays happened between NHS organisations than between health and social care.
There were also harder cases where trusts could not recruit emergency consultants or doctors, for example.
However, he said: "From my point of view, none of that is an excuse because there are organisations like that, that still deliver good performance. It's not that straightforward."
Mr Mackey also revealed NHS Improvement was working to identify the emergency departments most at risk of having to close due to a lack of available staff.
Exclusive: Mackey tells trusts to curb clinical staff growth
1

2

3

Currently reading

Mackey: A&E failure is 'normalised' at some trusts

4

5