No plans to close a hospital but downgrading of specialised and A&E units not ruled out
System leaders set out six areas the Essex Success Regime will focus on
Trusts to look at closer working and developing a more flexible workforce
No hospitals will be closed across mid and south Essex as a result of the success regime, one of the system's leaders has said.
The downgrading of accident and emergency departments and other closures have not been ruled out though, as system leaders look to address a health economy deemed "not sustainable".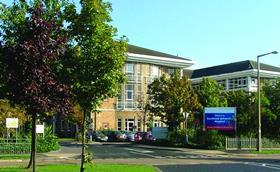 NHS England's Essex area director Andrew Pike, coordinator of the Essex success regime, said there were "no plans to close a hospital" but "all possibilities for change [were] being investigated" in regards to the reorganisation of A&E departments in the area.
Mr Pike's comments follow the three organisations overseeing the regime, NHS England, Monitor and the NHS Trust Development Authority, publishing a "progress update" on work done so far.
The report suggested a potentially substantial reconfiguration of specialised services was also under consideration, as well as plans for the "development of a flexible workforce".
The report said: "The market town nature of the county has resulted in five relatively small hospitals, where in other areas a similar sized population might be served by one or two hospitals.
"Care in Essex currently costs more than the money available. This is not sustainable."
The Essex success regime, which does not have a permanent chair, will only address mid and south Essex, which has three acute trusts and five clinical commissioning groups, rather than the whole county as first considered.
The three acute providers are Basildon and Thurrock University Hospitals Foundation Trust, Southend University Hospital FT and Mid Essex Hospital Services Trust.
The report cites six focus areas including reducing the clinical and financial disadvantages for local hospitals.
The six priorities for the Essex success regime
Reduce the clinical and financial disadvantages for our local hospitals
Accelerate plans for changes in urgent and emergency care
Joined up services in primary, community and social care
Simplify commissioning, reduce workload and duplication
Development of a flexible workforce
More data and sharing
It said the three acute providers were looking at much closer working and "will look in greater depth at where resources could be shared, for example in back office functions and clinical support… Clinicians are also looking at ways of sharing specialist services".
It also said it wanted to reduce the number of contracts across the county. "There are over 300 contracts between the seven CCGs in Essex, three local authorities and various service providers. This takes up management resources and can slow the pace of change where multiple stakeholders are involved in decisions," it said.
The success regime was launched by system leaders as the NHS's flagship programme to turn around areas with serious care quality, performance and financial challenges. NHS England chief executive Simon Stevens confirmed in June that Essex, north Cumbria and northern, eastern and western Devon would be the first three areas put into the regime.
No plan to shut hospitals in Essex success regime
1

Currently reading

No plan to shut hospitals in Essex success regime

2