Around a third of acute and specialist trusts are involved in potential mergers/acquisitions, hospital chains, or other major collaborations, HSJ analysis has found.
We identified 53 acute trusts which are part of the collaborations – around a third of the total English acute and specialist trusts.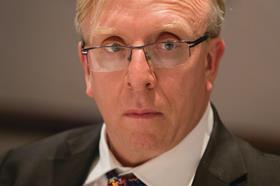 Seven of the groups, involving 14 trusts, have a shared chief executive – in some cases this is an interim arrangement, in others it may precede a full merger.
Twelve trusts are involved in active merger or acquisition talks, and a similar number are considering merger or acquisition as a possibility.
More trusts are in other forms of closer working, including some which appear to be a precursor of hospitals chains, or tentative relationships.
Commenting on the widespread collaborations, Nuffield Trust chief executive Nigel Edwards pointed out that it was difficult to achieve a successful merger, and while acquisitions have a better record they, too, were difficult.
He said creating hospital chains required an understanding of the key elements of a replicable operating model. "The cargo cults of the South Pacific have replicated all the external features of an air field but without anything that would make a plane land," he said. "What is it about the Royal Free's mix that you would want to replicate?"
He also warned that experience elsewhere had shown it was difficult to take many new entrants into a chain at the same time.
Sir David Dalton – chief executive of Salford Royal Foundation Trust, whose 2014 review of provider collaboration advocated chains along with other models – said there was no "one size fits all" model. Approaches need to match local circumstances, he said.
In relation to sharing chief executives, Mr Edwards suggested there was a danger of putting a "huge strain on individuals" unless they had good support underneath them.
Often, problems had come to light at a trust only after the new shared chief joined, he said. Sometimes these could be deep seated cultural matters not amenable to quick solutions.
Nottingham University Hospitals Trust chief executive Peter Homa, who also took on the role for Sherwood Forest Hospitals Foundation Trust in June, last month stepped down from the role at Sherwood FT, as the proposed merger of the two organisations was delayed.
Mr Edwards said many of the collaborations would deliver relatively small savings until they changed back office services or clinical configurations.
He also pointed out that it appeared in the NHS currently, chief executives of medium sized acute trusts needed to be a "lucky genius" in order to succeed.
Mapped: The NHS trusts merging, forming chains or building alliances
1

2

Currently reading

One in three acute trusts set to merge, join chains or form alliances