The chief executive of one of the largest private acute providers working in the NHS has resigned and will return home to Australia at the end of the year.
BMI Healthcare chief executive Jill Watts said her decision to step down was due to family reasons.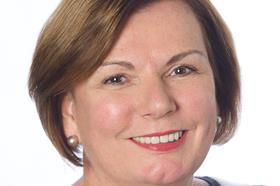 She was appointed in 2014 and will remain in post until the end of BMI's financial year in September, but will support the business until the end of 2017.
Karen Prins will take over at the beginning of October. She has been a senior manager at South Africa's Netcare group, which is the major shareholder of BMI.
Ms Prins has previously managed a regional group of 23 hospitals with 3,000 beds and more than 3,200 staff.
Ms Watts said: "This has not been an easy decision to reach and it is with a real sense of regret that I have resigned from my position.
"Unfortunately, due to a serious family accident earlier this year and my mother's deteriorating health, I have decided to return to Australia at the end of the year.
"It has been a real privilege to lead the team at BMI during what has been a very turbulent period in the UK healthcare environment and I wish BMI and Karen all the very best of success in the future."
A company statement said Ms Watts has grown the business and protected profit margins during "some very challenging market conditions".
Before taking over at BMI, Ms Watts was chief executive of competitor Ramsay Health Care.
BMI is one of the largest private firms providing NHS care, with an annual turnover of just under £900m. It employs 7,500 staff. Around 40 per cent of its case mix comes from the NHS, mainly elective operations and outpatient procedures.
The firm operates around 50 hospitals in England, most of which are rated good or requires improvement by the Care Quality Commission. One site – the Fawkham Manor Hospital in Kent – was rated inadequate in February.