A private hospital in the capital has been rated outstanding by the Care Quality Commission.
London Bridge Hospital, which treated 200 NHS outpatients last year, was rated as outstanding overall and for its responsiveness and leadership. Its services were rated good for being caring, effective and safe. It is run by HCA Healthcare UK.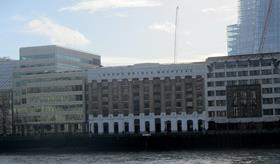 Services at the 124-bed hospital were planned in a holistic manner, inspectors found. Patients could be admitted to hospital at any time and day of their choosing, while some clinics offer a one-stop service to make it easier for patients to attend.
Staff were expected to undertake cultural training to ensure patients were put at ease. There was a dedicated onsite translation service and hospital signs in Arabic. Complaints were dealt with promptly and quickly rectified, the CQC report said.
Governance was also rated as outstanding, due to the involvement of medical staff "across all grades" in developing and improving patient care and services.
The report added: "We saw innovative practice throughout the hospital including new research taking place in theatre, new infection prevention and control practices and safer medicines management through use of an electronic key system."
The hospital hosts clinics in The Shard and two other London sites. Its facilities include six operating theatres, four renal dialysis chairs and an 18-bed level two and three critical care unit.
The CQC carried out an announced inspection on 21 and 22 September, plus two unannounced visits on 29 September and 6 October.
Flaws were found by inspectors, including that the five steps to safer surgery checklist were not always completed. "Poor completion of the debrief has previously been addressed via an action plan but audits showed that it was still not completed in some cases," the report said.
Staff also appeared to lack experience of patients with learning difficulties, inspectors found, partly because the hospital rarely admitted patients living with dementia or a learning disability.
Not all staff understood who to escalate concerns to, or how they would care for patients with learning difficulties to ensure they did not suffer undue distress, the report said.
Janene Madden, chief executive of London Bridge Hospital, said: "This outstanding result reflects the high quality and compassionate patient care delivered throughout the hospital. I am extremely proud of our dedicated team of doctors and staff who commit every day to going above and beyond.
"It is great to see that the CQC have recognised London Bridge Hospital's commitment to innovation. Whether this is through new technologies and state of the art facilities, contributions to national research or developing new ways of working, this is central in our drive to continually raise standards and improve care for patients."