Accreditation issues slow the take-up of independent sector endoscopy services
Mobile private capacity could be used in areas where there is no existing capacity
Five trusts responsible for four-fifths of long waiters, latest quarterly data shows
NHS providers' attempts to deal with an endoscopy backlog by putting work out to the independent sector have been hampered by accreditation issues, documents obtained by HSJ reveal.
NHS England papers, obtained under the Freedom of Information Act, show that some of the private providers the NHS would like to transfer procedures to have not been fully approved by the Joint Advisory Group on Gastrointestinal Endoscopy. The group is responsible for setting and maintaining professional standards for endoscopy and is hosted by the Royal College of Physicians.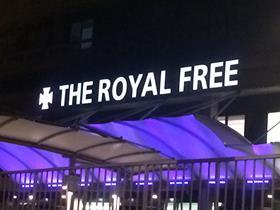 Endoscopy has been causing a significant bottleneck in the timely treatment of some cancer patients and is the focus of a group comprising Monitor, NHS England and the NHS Trust Development Authority, known as the Project Management Office.
A Monitor spokeswoman confirmed that only JAG-accredited units had been used, but added: "This is a supportive programme enabling trusts and independent providers to work together to treat more patients. As such, the final decision on whether to use an independent provider that is not JAG accredited would be for the trust and local clinical team, not the PMO."
Data from the Health and Social Care Information Centre showed that at the end of quarter one in 2015-16, 2,585 patients had waited more than 13 weeks for an endoscopy procedure.
Nearly 2,000 of these were at five trusts:
The Royal Free London Foundation Trust;
Heart of England FT;
University Hospitals of Leicester Trust;
Central Manchester University Hospitals FT; and
Ashford and St Peter's Hospitals FT.
A PMO report from September said "a significant proportion" of the private endoscopy capacity in England was not accredited.
Documents from the meeting said it would take a month for providers to become accredited with new providers due to be accredited in October and April.
Notes from a telephone meeting by the PMO in late October said: "Even though independent sector providers [are] planning to join JAG end of October there are NHS providers who still won't transfer activity until full accreditation gained.
"Ultimately [it is] up to individual clinicians who may decide they do not wish to transfer."
Forty-nine hospitals run by BMI Healthcare are in the JAG pipeline to be assessed but will not complete the process before the end of 2015.
The PMO estimated 6,000 patients will be treated by the independent sector from January to March 2016.
In the PMO papers, managers suggested a technicality of the accreditation process could mitigate this problem.
One paper in September said: "In terms of workarounds, JAG accreditation is associated with the site rather than the consultant. The commissioners could therefore refer to a particular site, this is to be explored further.
"Brokering some options around where we don't have JAG accreditation would be helpful with a push to move all sites to JAG accreditation in April."
In July the tripartite group said it would "explore mobile solutions if local independent sector capacity cannot be sourced".
Growing demand
Documents from a meeting of NHS England's joint national delivery group for improving performance against the 62 day cancer waiting target, obtained by HSJ under the FOI Act, identified areas where there was no independent sector endoscopy capacity or not enough to meet NHS demand: north Cumbria, north Devon and the "Leeds/York" area.
One document from September said "there is no additional money to treat additional patients and recover the backlog position [and] it is unrealistic to expect the diagnostic standard to be delivered for endoscopy, given the standard has been met only once for endoscopy tests in March 2009".
Demand for endoscopy procedures is expected to grow by nearly half over the next four years.
In September the Health Services Management Centre at Birmingham University and the strategy unit at NHS Midlands and Lancashire Commissioning Support Unit estimated 750,000 additional endoscopy procedures a year will be undertaken by 2020.
A spokeswoman for Central Manchester University Hospitals said the trust had suffered "a loss of nursing capacity following a period of exceptional turnover".
A spokeswoman for Ashford and St Peter's Hospitals said it had been unable to cope with an increased demand for colonoscopies and had brought in specialist locums. Both trusts said the success of public awareness campaigns had increased demand.
University Hospitals Leicester said it had a high number of breaches because it discovered a hidden backlog of patients awaiting endoscopy and was now running clinics seven days a week.
The Royal Free said it would be opening new endoscopy facilities at its Chase Farm site this month.
HEFT has been approached for comment.