NHS England "should have stepped in" before mental health hospital closed with six days' notice
New national protocol agreed for sudden closures of services
Quality surveillance groups to be made aware of "single items" of concern
A national protocol for sudden service closure is being produced after NHS agencies missed "red flags" when a mental health unit closed with just six days' notice.
NHS England, the Care Quality Commission and NHS Improvement are among organisations due to sign the protocol for the "safe closure of services in the future". The decision follows the controversial closure of Bootham Park Hospital in York in Septmber 2015.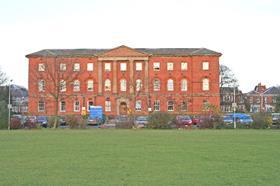 Ruth Holt, director of nursing and independent care sector regional lead at NHS England, told York's health overview and scrutinty committee that the agency missed signs of problems at Bootham Park and should have intervened much sooner.
Addressing councillors at York City Council, Ms Holt said: "There are flags here which we should have been seeing much earlier on and should have stepped in. There were certainly things we could have done better and we have to hold our hands up to that and that's from all agencies. We became aware of this [the potential closure] very late in the day. I would like to think that had we got involved earlier, we might have been able to step in."
Ms Holt said the new protocol was due to be finalised and published this month and that other potential signatories include the Association of Directors of Social Services and the Patients Association. However, HSJ understands that publication is likely to be withheld until after the election on 8 June.
Bootham Park Hospital shut in September 2015 days before Vale of York Clinical Commissioning Group transferred mental health services from Leeds and York Partnership Trust to Tees, Esk and Wear Trust.
Plaster fell from the ceiling of the 18th century building during a CQC inspection, whose team also discovered excessive water temperatures, a lack of call alarms for patients, insufficient staff and poor hygiene and infection control.
Around 30 inpatients on acute admission wards were transferred 50 miles away to Middlesbrough with people requiring detention under the Mental Health Act sent to Harrogate, Northallerton and Scarborough.
Ms Holt told the committee the handling of the closure had been followed up at national level to "tighten up" the working of NHS England's quality surveillance groups, established by the agency to "routinely share information and intelligence to safeguard quality of care". She said "single items" of concern about a particular services, as well as broader systems issues, could now be brought to the attention of the groups, with providers brought in to discuss potential problems in detail."
Vale of York CCG has completed public consultation over its new hospital and is proposing a reduction in inpatient beds, from 70 to 60. Of the three sites proposed, the current site of Bootham Park attracted the most support.
The CCG will now progress to a two stage business case with the confirmation of the final site with a detailed design unveiled in January. It expects building work on the new hospital to be completed by December 2019.