Ten trusts visited by NHS England "central support" team to "accelerate" delayed transfers of care initiatives
FOI revealed the team initially shortlisted 33 trusts at "high risk" of delayed transfers
NHS England also drew up a list of trusts that must "prioritise" plans to implement A&E streaming services
Ten hospital trusts have been visited by a special NHS England team to "accelerate" initiatives dealing with delayed transfers of care, HSJ can reveal.
The 10 visits were completed by February and each trust (see box) will have a follow up "progress review and support to access best practice" coordinated through regional teams. The trust names were given to HSJ following a freedom of information request.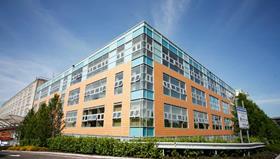 An NHS England board paper from December said the visits would focus on "agreeing ways to rapidly reduce DTOCs with partner organisations". It added: "These systems will also be subject to closer monitoring and intervention."
The paper also said NHS England had established a "central support team" to help reduce delayed transfers. The national commissioner declined to name people on the team "as they are not NHS England employees", but the paper said it includes acute trust chief executives, clinical commissioning group accountable officers and "senior leaders from local authorities who haven a proven track record of successfully reducing DTOCs".
The 10 visited trusts were those with the most "high risk systems", which included those with DTOC rates above 8 per cent, a high proportion of NHS related delays and places where "discharge to assess" home based assessment models are yet to be implemented.
One to the 10 was University Hospital Southampton Foundation Trust. A spokesman said: "We have agreed a target that there will be no more than 36 such patients waiting within hospital beds by March 2018. Solutions being introduced include new staff focused on supporting people to through the process of moving from hospital to care at home or in community beds and greater capacity so that more people can be cared for at home or in residential or nursing homes in the community."
The other trusts did not respond to HSJ by the time of publication.
The 10 trusts visited by NHS England over high DTOC rates
Hillingdon Hospitals FT
Cambridge University Hospital FT
Peterborough and Stamford Hospitals FT
The Princess Alexandra Hospital Trust
Northampton General Hospital Trust
North Cumbria University Hospitals Trust
Stockport FT
Royal Cornwall Hospitals Trust
University Hospital Southampton FT
Weston Area Health Trust
The FOI response revealed that the support team had initially drawn up a list of 33 trusts with "high risk systems" where DTOC performance improvements were "potentially required". It said the list was based on "performance data, information provided about progress on their A&E improvement plans, and NHS England and NHS Improvement regional team judgement". Of the 33, five were from London, seven from the Midlands and East, 14 from the North and seven from the South.
Twenty-three were removed from the list after "further inspection" as they were not "considered to require any kind of intervention, support, or further assurance" (see box). An NHS England spokeswoman said it was "unable to confirm" details of these further inspections as they "varied" between regions and "depended on local circumstances and issues".
However, Kettering General Hospital Trust, which was one of the 33, said in a September board paper that it had submitted "an assessment of local A&E delivery boards and DTOC acceleration" document to, which outlined the "DTOC recovery trajectory and the associated interventions which would be implemented by the system to aid the DTOC recovery."
Another of the 33, Airedale FT said in a November board paper that it had "responded to a request from NHSI to undertake a snapshot bed audit on Tuesday 15 November 2016".
The 23 trusts identified as high risk but not visited
Chelsea and Westminster Hospital FT
Croydon Health Service Trust
University College London Hospitals FT
Epsom and St Helier University Hospitals Trust
Kettering General Hospital FT
Hinchingbrooke Health Care Trust
Norfolk and Norwich University Hospitals FT
Airedale FT
Bolton FT
Bradford Teaching Hospitals FT
Central Manchester University Hospitals FT
East Cheshire Trust
Harrogate and District Foundation Trust
Mid Cheshire Hospitals FT
North Tees and Hartlepool FT
Southport and Ormskirk Hospital Trust
St Helens and Knowsley Hospitals Trust
University Hospital of South Manchester FT
York Teaching Hospital FT
Hampshire Hospitals FT
Northern Devon Healthcare Trust
Taunton and Somerset FT
Yeovil District Hospital FT
The FOI response also revealed a list of 32 trusts identified as "high risk" for concerns that A&E "streaming/co-located services" would not be "up and running by Christmas" 2016 (see box). These were recognised as "requiring further assurance" based on performance data, information provided about progress on A&E improvement plans and NHSI regional team judgement. Some were later removed from the list upon "further inspection", however NHS England has declined to say which, if any, of the trusts remain on the list.
The December NHS England board paper said the trusts on the list would have to "prioritise and accelerate plans to stand up streaming services at the front door". It added: "The requirement is for every single acute provide to have streaming/co-located services during peak hours in the first instance, expanding to 12 hours per day minimum in the medium term."
The 32 trusts identified as high risk for A&E streaming/co-located services
Kingston Hospital FT
Bedford Hospital Trust
Derby Teaching Hospitals FT
East and North Hertfordshire Trust
Hinchingbrooke Health Care Trust
Kettering General Hospital FT
Nottingham University Hospitals Trust
Peterborough and Stamford Hospitals FT
University Hospitals Coventry and Warwickshire Trust
West Suffolk FT
Worcestershire Acute Hospitals Trust
Wye Valley Trust
Calderdale and Huddersfield FT
East Lancashire Hospitals Trust
Leeds Teaching Hospitals Trust
Mid Cheshire Hospitals FT
North Tees and Hartlepool FT
Penine Acute Hospitals FT
St Helens and Knowsley Hospitals Trust
University Hospitals of Morecombe Bay FT
Ashford and St Peter's Hospitals Foundation Trust
Brighton and Sussex University Hospitals Trust
Dorset County Hospital FT
East Kent Hospitals University FT
North Bristol Trust
Poole Hospital FT
Portsmouth Hospitals Trust
Royal Surrey County Hospital FT
Taunton and Somerset FT
Torbay and South Devon FT
Western Sussex Hospitals FT
Weston Area Health Trust