Three trusts responsible for more than half of patients who had an urgent operation cancelled at least twice
Countess of Chester Hospital Foundation Trust saw highest number, up from zero the previous year
Two trusts cancelled urgent operations at least twice for more than 20 patients, official statistics show.
HSJ analysis of NHS England data has found that Countess of Chester Hospital Foundation Trust and North Bristol Trust were forced to cancel urgent procedures 37 and 21 times respectively in 2015-16.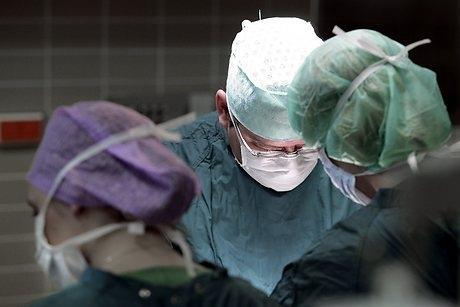 The data for last year shows East Sussex Healthcare Trust cancelled urgent operations twice or more 13 times, but the trust said it submitted incorrect data to NHS England and this actually only happened six times.
The total number of urgent operations cancelled in 2015-16 was 3,716, up from 3,559 in 2014-15 and 3,055 in 2013-14.
The figures show 134 multiple cancellations of urgent operations in 2015-16, with more than half of them at East Sussex, Countess of Chester and North Bristol.
In a statement to HSJ, Countess of Chester said it believed its actual figure was 28 procedures cancelled twice or more.
The multiple cancellations at the trust are thought to be linked to its designation as arterial medicine centre for the south Mersyside area, meaning it did more endovascular repair procedures that saw all patients subsequently transferred to an intensive care unit bed. The cancellations were caused by beds not being available. The trust now transfers some post-operation patients to other high level wards.
Director of operations Lorraine Burnett said there had been "no cancellations for a second or subsequent time in April 2016" and she believed the measures the trust put in place were having a positive effect.
A spokesman for North Bristol Trust said: "We only reschedule operations as an absolute last resort. To have an operation cancelled twice is unacceptable and we would like to sincerely apologise to those patients affected.
"Without having specific details for each case, it is impossible to comment on the reasons why this has happened. However, over the last two years it has been well documented that this trust has seen an increase in the number of patients admitted with complex needs who, as a result, require a care package in place before they can be discharged.
"We have also made a number of changes to our internal systems and services to increase the numbers of patients who can go on home on the same day and return in a planned way for diagnostics and further consultant review."