Vanguard trusts looking at creating new tariffs for orthopaedics
Alliance could also "accredit" care at other trusts
An alliance of specialist trusts could develop new "experimental tariffs" to encourage acute providers to improve or franchise their orthopaedics services as part of the Five Year Forward View's new care models programme.
The National Orthopaedic Alliance – made up of three specialist trusts – is also developing proposals to "accredit" orthopaedic care against a set of standards it is defining, and plans to release a set of tools for trusts to use to improve their services as part of its vanguard work.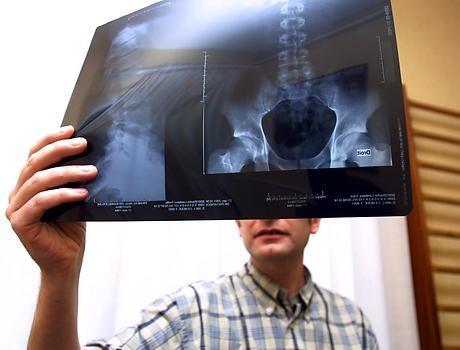 The three vanguard trusts are: the Royal Orthopaedic Hospital Foundation Trust; the Royal National Orthopaedic Hospital Trust; and Robert Jones and Agnes Hunt Orthopaedic Hospital FT.
The project is explicitly intended to develop a method for improving acute care that can be applied to other specialisms.
It is the first of the vanguards focused on specialist care collaboration to publicly set out an approach to supporting the wider system and franchising individual service lines.
The trusts hope to bring in new partners over the year, beginning with specialist orthopaedic providers that are not already in the vanguard – potentially including independent providers – and then opening up to all providers of orthopaedic services.
During 2016-17 the vanguard will develop a range of standards to judge orthopaedic care against, and a "kite mark" to award to services that meet them. These will include measures such as the percentage of surgeons doing five or less of some procedures per year, and acceptable levels of deep wound infection or other post-treatment complications.
It is likely that some trusts' orthopaedic departments will not currently be good enough to win accreditation. The vanguard will offer them support such as model patient pathways, and make it possible for the services to be run as franchises by providers that have been awarded the kite mark.
This approach was described as a "service level chain" in the 2014 Dalton review of NHS providers and has been a theme of the forward view's new care models programme. Some specialist providers, such as Moorfields Eye Hospital, already run departments in other hospitals.
Although the vanguard will develop commissioning specifications for improved orthopaedics, it will not enforce improvement or franchising and will not actively approach providers to offer assistance.
It is also not yet known whether the standards it sets out will be formally adopted by NHS England or clinical commissioning groups. As a result, it is not yet clear whether any pressure to improve will be applied to providers that fail to meet the vanguard's recommendations.
However, the vanguard confirmed to HSJ it will explore new forms of payment as one option for incentivising providers to make changes.
Royal Orthopaedic Hospital chief executive Jo Chambers, who is leading the project, said: "As most organisations will be on an improvement journey to reach best practice in all aspects of service delivery, any contractual requirements would need to reflect that progression towards the standard.
"Any tariff changes will need careful consideration, and therefore part of the vanguard project may be to develop experimental tariffs to see what would best incentivise desired changes."
Asked whether the three alliance trusts risked a conflict of interest by specifying standards and offering to take over departments that fail to meet them, Ms Chambers stressed that the vanguard's work would have input from professional associations, providers, commissioners and patient groups.
"It will be distinctly clinically led, evidence based, fully endorsed and focused on quality and collaboration," she said.
She added: "The new sustainability and transformation process compels systems, commissioners and providers to work together to ensure that services are sustainable and patients can access safe and high quality services. The vanguard proposals will quality assure services against an agreed set of standards and this will reduce variation and the costs associated with it.