Trusts in acute care vanguard to set up committees in common
Joint working agreement rules out 'merger or acquisition'
Committees to focus on informatics, service configuration, quality and sharing good practice
Seven trusts in an acute care vanguard have ruled out a merger as part of a joint working agreement to reconfigure services.
Barnsley Hospital Foundation Trust, Chesterfield Royal Hospital FT, Doncaster and Bassetlaw Teaching Hospitals FT, Mid Yorkshire Hospitals Trust, Rotherham FT, Sheffield Children's FT and Sheffield Teaching Hospitals FT form one of the acute care collaboration vanguards.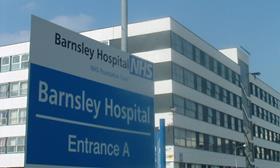 Under the joint working agreement, the trusts will set up committees in common to focus on informatics, service configuration, quality and sharing good practice, including integrated and shared corporate services.
The agreement says the trusts will remain separate legal entities with their own accountabilities and responsibilities.
"For avoidance of doubt, there is no intention that the governance structure outlines in this joint working agreement will lead to a statutory merger or acquisition," the agreement adds.
The seven trusts formed the Working Together Partnership in 2013, becoming a vanguard site two years later, to improve quality and safety, deliver new models of care and make collective savings in common areas of procurement.
In July 2016, the trusts' boards agreed to create an acute federation, with further changes to governance developed to deliver new models of care.
The vanguard's successes include the UK's first radiology academy, based in Rotherham, to tackle a shortage of staff, the creation of an ear, nose and throat clinical network sharing an out of hours rota and an inter trust cancer messaging system to speed up cancer referrals.
A shared e-tendering system for procurement has been established and the joint procurement of surgical gloves from a single supplier, replacing the 47 different types used across the trusts and eliminating price variation, has resulted in savings of more than £320,000.
The joint working agreement, included in the board papers of Sheffield Teaching Hospitals last week, outlines the vanguard's ambition to be one of the "most innovative, safe, caring, responsive, effective, well led and efficient health and care systems" by 2020.
The trusts aim to work at pace to engage clinical and non-clinical teams to adopt innovation and best practice.
"Status quo is not an option if we are to do the right thing for patients on a sustainable basis," the document says.
"Structure will not be a barrier to innovative change while recognising the statutory responsibilities of all seven individual trust boards of directors."
While each committee in common will be accountable to its trust, they will work together to reach consensus.
Governance structures will be put in place by each trust to enable the implementation of change.
Although the membership of each committee in common is different, each trust is adopting terms of reference that are substantially the same.
Source Date
September 2017