The chief executive of a Yorkshire hospital trust is retiring this spring after eight years at the helm.
Airedale Foundation Trust announced today that Bridget Fletcher will stand down as leader in May.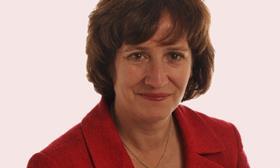 Originally training as a nurse, Ms Fletcher joined Airedale FT as a director of nursing in 2005 before being appointed as chief executive in 2010.
Ms Fletcher said she had not taken the decision lightly and added: "I care deeply for the NHS and have very much enjoyed working for Airedale, but the time is now right for me to retire.
"I am proud of everything we have achieved – and keep on achieving – as a trust. None of it would have been possible without our fantastic, dedicated staff who look after people when they're at their most vulnerable, and the teams who support them to do so. It's always the people who make a job enjoyable and I will miss our staff most of all."
Acting trust chair Andrew Gold said: "Bridget has always focused on delivering high quality patient services to the local population and embraced innovation to enable Airedale to sustain that.
"Bridget has led Airedale to a respected position in the health economy locally, regionally and nationally, which will enable the trust to continue to flourish well into the future.
"I know a decision to retire now will not have been an easy one for her, but fully understand her choice and thank her for her enormous contribution."
The trust's board of directors said it will now begin the process of recruiting a successor.
Source date
10 January 2018