This week's HSJ Local Briefing looks at the Kent and Medway health economy, which is in the process of integrating its community health and social care services.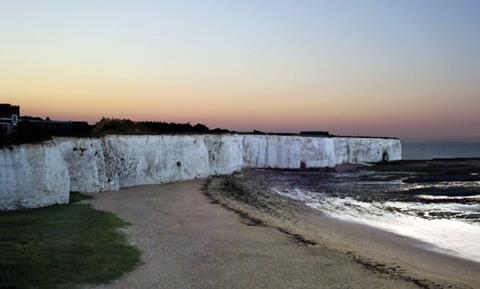 Not for reuse
Issue: Kent County Council and Kent Community Health Trust Healthcare are in the process of rolling out plans to integrate adult community health and social care services across the county. The plans are ambitious and on a scale not attempted before in the UK.
Context: Like much of the South East, Kent has an ever-increasing older population with complex long term conditions. Kent Community Health Trust expects to face a "noticeable increase in demand" over the next few years. Health and social care organisations are also under pressure to make savings and reduce duplication of services. Integration is also viewed as a priority by emerging clinical commissioning groups in the county.
Outcome: There will be an overarching framework for integration of adult health and social care but CCGs will have the flexibility to implement different models locally. Therefore, there is likely to be a patchwork of slightly different service configurations across the county. The key elements of the new model of care are that multidisciplinary teams should work in an integrated way and there should be a "single point of access" for patients.
What's happening?
Healthcare and local government organisations in Kent are in the process of rolling out plans to integrate adult health and social care across the county.
The organisations most directly involved are Kent County Council and Kent Community Health Trust. The move is also supported by Kent and Medway NHS and Social Care Partnership and, increasingly, the county's eight fledgling clinical commissioning groups.
Those leading the scheme acknowledge the plans are ambitious and on a scale not attempted before.
The case for integration
The main drivers fall into the rough categories of demographic pressures, financial pressures and patient experience. They all fall under the wider umbrella of government policy priorities for the NHS.
Like other parts of the country, but in particular the South East Coast region, Kent has an ever-increasing older population with increasingly complex long-term conditions.
Kent Community Health Trust is already one of the biggest providers of community services in England, covering a population of around 1.4 million. However, the county's population is expected to grow by nearly 50,000 by the end of 2016.
The trust expects to face a "noticeable increase in demand" for its services, especially for long-term conditions. It cites census data, which predicted a rise in the county's over-65 population of 26.7 per cent between 2011 and 2021.
Lesley Strong, deputy chief executive and director of adult operations at Kent Community Health Trust, said: "Demographically we've got a huge rise in elderly population predicted and with that there will be a huge increase in people with complex needs and long term conditions.
"Together we [the trust and the council] felt we were better able to provide for those patients than we would be separately."
She added: "Clearly the background to that is the need for all organisations to make some cost efficiencies through productivity and we were very well aware that a lot of our services do duplicate."
Ms Strong also highlighted that "patient perspective" was a factor behind the move.
"We're also hearing from our patients that they don't know who it is they should talk to about which part of their care, and how they access the services," she said.
Reducing duplication of patient contacts – the trust has said some of its patients are in touch with 50 professionals – and improving communication between health and social care have been the chief reasons used to sell the idea to the public so far.
Integration is also viewed as a priority by local CCGs.
Hazel Carpenter, accountable officer for South Kent Coast CCG and Thanet CCG, said: "From a CCG perspective, it is essential that social care and community healthcare become integrated to ensure joined-up services for local residents."
The shape of the new system
Services involved include primary care nursing, community matrons, older people's mental health services, intermediate care, social care enablement and social care case management.
There will be an overarching framework for integration of adult health and social care but CCGs will have the flexibility to implement different models at a local level.
All will have some form of integrated team. Some will be co-located in the same building or linked to particular GP practices, while others may instead be more mobile and come together to hold regular multidisciplinary meetings or to work together on specific care plans for individual patients. Government favourites such as telehealth and personal budgets are also likely to feature.
The key elements of the new model of care are that multidisciplinary teams should work in an integrated way and there should be a "single point of access" for patients, though this has yet to be fully worked out in practice.
"We're having discussions at the moment on exactly what we mean by a single point of access – whether it should be at CCG level, whether it should be much wider, and exactly what it means," said Ms Strong.
Some parts of the county are looking to achieve a single point of access by introducing "health and social care coordinators", based on a model developed by integration pioneer Torbay Care Trust.
Meanwhile, other areas are likely to adopt the "Pro-Active Care model", which was first developed by a GP in Liverpool, Tuan Nguyen, who subsequently moved to Folkestone.
The model uses risk stratification to identify patients with long term conditions who are frequent users of acute or primary care. A "wraparound" neighbourhood team then supports them and develops a shared health and social care plan. Patients also undergo a 12-week programme designed to boost their ability to self-manage their condition.
Therefore, there is likely to be a patchwork of slightly different service configurations across the county, which community trust documents suggest will probably be broken down into between four and eight different models covering one or two CCG areas.
"When we first started the programme it was very much [intended] there would be a countywide model. But as the CCGs have developed, we're now going towards more local models to reflect local need," said Ms Strong.
"In some areas it's very much a neighbourhood team, in others it's much more based around GP practices as smaller teams. But essentially the model is the same – different professions and different organisations will come together to provide the care of a patient through a single point of access."
Anne Tidmarsh, director of older people and physical disability at Kent County Council, added: "We started with an outline model, but since Kent is such a large county, we have local variations."
Progress and planned timeline
The community trust and the council began work on the programme about 18 months ago, according to Ms Strong. At that time, she said it was largely driven by the council as the community trust had not long been in existence.
The trust formed from the merger in April 2011 of Eastern and Coastal Kent Community Services Trust and West Kent Community Health. But since then it has become a "very equal" partnership, she added.
CCGs have also now become key drivers of the integrated approach.
South Kent Coast CCG has been working with the council and community trust to pilot two service models since April 2012 – Pro-Active Care in Shepway and integrated teams in Dover.
Ms Carpenter said early evidence from the PAC pilot was "positive both in terms of quality and avoided cost of unnecessary admissions".
Speaking on the Dover pilot, Ms Strong added: "Feedback, certainly anecdotally, from patients, the GPs and primary care is that it is working effectively."
The rest of the county is expected to follow and have some form of integrated team in place by April, though some elements of the model are yet to be finalised – for example, the single point of access for patients.
Ms Tidmarsh said: "We have moved away from pilots to a rollout model, which we evaluate and adjust as we go forward.
"We have the coming year for full implementation and then the next year for the refinement of the model," she said.
Ms Tidmarsh added that a programme of CCG and council integrated commissioning planning would be overseen by the new health and wellbeing board for Kent. This will "ensure that models fit the local health and social care economies" and also the "overall strategic direction", she said.
The view from the public and stakeholders
The physical structure of the organisations involved is unlikely to be radically altered but there will be a massive cultural change in the way teams are organised and required to work.
At present there are no detailed documents on the plans in the public domain. However, five meetings were held during November and December where senior managers presented the plans to members of the public.
Ms Strong said: "Generally everyone's been very supportive that it's the right direction and what they want is much more of a coordinated approach.
"Most patients and stakeholders don't understand why we're not doing it anyway, because to them it's perfectly logical."
Ms Tidmarsh agreed, describing the response at consultation events as "very positive". "Most stakeholders see it as an improvement and are in agreement," she said.
But union representatives expressed reservations, which they wanted to explore as the plans took shape and at internal meetings with staff.
Sue Huggins, Royal College of Nursing regional director for the South East, acknowledged that it was "early days" for the programme but said she was "worried" it was too soon after the community trust merger.
"The staff, since they've merged… seem to be continuously going through consultations and moving from area to the other. They [the trust] say it's to identify proper skillmix in the right places," she said.
"They haven't been together as a trust, as one organisation, for that long. Staff have got no stability to try to form their own teams and get some consolidation going."
Ms Huggins highlighted that the two halves of the merged trust differed in population needs and staffing levels, and she felt they were still in the process of being successfully joined up.
For example, she said that while there were "pockets" where staffing levels were good, those working in the east of the county were especially "stretched" and "really struggling".
"With a view to them trying to integrate social and healthcare as well… I just think it may be a bit early," she said.
Potential problems and barriers
How NHS and council staff adapt to the cultural change is acknowledged as a potential pitfall to the programme's success by the organisations involved.
Ms Strong said: "We need staff on board to be working in a very different way and we will be asking them to do different things…that all takes time to support and give them the skills they need.
"We'll be asking them to very much develop anticipatory care plans, which isn't something they've done a lot of before – being able to do that single referral and single assessment and then anticipate the care plan for future needs."
However, she highlighted that they had "quite deliberately" decided against organisational mergers, which would have meant further disruption for staff being transferred between the two providers.
"We decided that gets in the way of making a difference on what's actually happening on the ground at patient level. It's very much a partnership working arrangement, rather than beginning to talk about organisational change at this stage."
She identified other practical and logistical "problem areas for getting it going", such as ensuring they had the "right estate" to be able to co-locate staff as well as information technology that could be joined up.
Ms Tidmarsh from Kent County Council also highlighted the challenge posed by delivering an integrated service with separate commissioners.
"We are still funded through different funding streams," she said. "That does not always make it easy to join services fully together or invest through one funding stream and receive benefits in another one."
In addition, she noted that all the organisations involved in the programme were in "transition or transformation", which meant "consistency is an issue".
Ms Carpenter agreed that the two providers would need to work together "seamlessly" despite their "different histories, contractually and culturally".
The national situation
The government, backed by recommendations from NHS Future Forum, has consistently called for a move towards more integration of health and social care.
But the majority of examples so far have been limited in scale and many of the most established have been set back by the transforming community services programme, which saw primary care trusts split from their community provider arms.
There were eight care trusts in England commissioning and/or providing various combinations of community health, mental health, public health and social care services.
The most prominent of these was Torbay Care Trust, which was created in 2005 and both commissioned and provided integrated services in a partnership agreement with Torbay Borough Council. Its provider arm survives as Torbay and Southern Devon Health and Care Trust, which provides integrated health and social care across south Devon.
Others included North East Lincolnshire Care Trust Plus, formed in 2007. Its community health services were transferred to a social enterprise in April 2011.
Examples of integration like Torbay have reported some success and been repeatedly praised by a wide range of health commentators.
For example, the Commons' health committee quoted data in a report on social care last February suggesting average length of hospital stays and delayed discharges were lower in Torbay than the rest of the South West.
But Paul Burstow, a care services minister at the time, told the MPs that "one of the problems with the care trust model is that it did not lead to any significant transformation across the service". He described Torbay Care Trust as an "interesting experiment" that "did not really get out of the lab".
Meanwhile an independent review of the Department of Health's 16 integrated care pilots found mixed results. The evaluation, published in March 2012 by RAND Europe and Ernst and Young, found the pilots led to process improvements such as increased use of care plans, which staff believed had improved care. But patients did not, in general, share the sense of improvement.
More recently, several integration partnerships have formed in London, which have been well received. They are similar to the Kent model in approach and do not involve formal structural changes like care trusts, but are on a larger scale than the integrated care pilots.
These include an integration project between intermediate care services at Oxleas Foundation Trust and social care services at Greenwich Council. It is based on a single point of access and a joint emergency team.
The project, which won the Secretary of State's Award at the 2011 HSJ Awards, has led to a drop in emergency admissions and a rise in intermediate care bed occupancy.
In addition, 132 GP practices, three councils, two acute trusts and a community health provider are taking part in an integrated care project in Outer North East London.
Patients with long term conditions are assigned to an integrated care team comprising a GP, community matron, district nurse, social worker and care coordinator. The teams hold regular multidisciplinary meetings at every GP practice in their sector to agree coordinated care plans.
As of August last year, 1,300 patients had integrated care plans in place.
Meanwhile, in December patient charity umbrella group National Voices launched a consultation on what constituted high quality integrated care. The work has been commissioned by the NHS Commissioning Board and is supported by the Department of Health.
The impact of the Kent programme
The scale of the plan across Kent is much larger than those previously attempted in places usually highlighted as leading lights on integration such as Torbay, Greenwich and north east London.
"They seem to be the national benchmarks but I think those are smaller, more discreet areas," according to Ms Strong. "I think we're probably the only area that is doing it as a whole economy, across a whole county.
"It brings in both our long term nursing services – community matrons and district nurses – but also our intermediate care, rapid response services as well. So it is very much a whole system approach and across a much wider area so… it is ambitious."
But this ambition represents the step change needed to make integration a reality, according to influential health think tanks.
In a joint report for the NHS Future Forum, published in January 2012, the King's Fund and the Nuffield Trust stated: "Integrated care must be delivered at scale and pace. This requires work across large populations at a city- and county-wide level."
The scale of the Kent project therefore makes it likely to be viewed with interest by other CCGs and providers hoping to follow the integration agenda and could strongly influence which care models they choose to adopt.
In addition, the success of the project is likely to have a significant impact on the future of the community trust itself and its bid to become a foundation trust.
However, like many previous health and social care integration programmes it may prove difficult to judge its success in transforming care. Those involved admit that it will be difficult to assess whether the programme has been successful and to what degree.
Ms Strong said: "At what point do you say you've got it? What we're trying to do at the moment is define how we know that we've been successful in what we're setting out to do."