STRUCTURE: The proposed merger between two Surrey trusts is likely to be delayed by at least eight months – and may not even happen in the way originally planned.
Ashford and St Peter's Hospitals Foundation Trust and the Royal Surrey County Hospital FT said this week that the merger process had been paused, just a few weeks after both boards had re-examined the business case and given the go-ahead.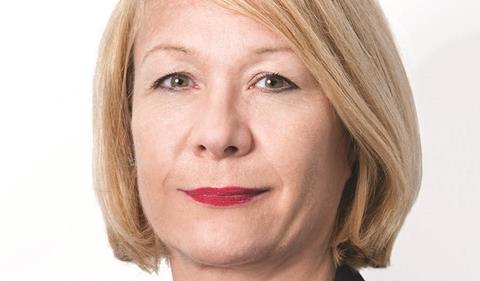 The trusts said the break will allow them to focus efforts on resolving internal challenges. Royal Surrey has seen its finances decline. Chief executive Peter Dunt said: "Since the end of January, the financial position at [the trust] has deteriorated further and our deficit is now going to be £11.5m."
The trust will have to make a £10.8m surplus in the following year if it is to access £7m in transformation funding and he said it would be midway through the 2016-17 financial year before it was evident how that was going. The earliest date for any merger is now likely to be April 2017 rather than this summer.
The decision to pause the merger was also influenced by the changing national landscape and the development of sustainability and transformation plans, which will entail the trusts working with a larger number of organisations. Suzanne Rankin, chief executive of Ashford and St Peter's, said there could be "massive benefits" from working in this way.
She also raised the possibility that a formal merger might not happen but the trusts would instead work closely together and with other organisations in line with the Five Year Forward View. "We need to follow the STP to see what the most effective delivery method is," she added. "We must deliver the best care we can to patients and deliver that at minimal cost of the system. We are moving from a situation where the former was given a very high priority but the question you asked yourself was 'how do I do that as provider?' and the system was not the predominant focus"
Commissioners in the area are now looking at ways to improve specialist services, said Mr Dunt. For example, the Surrey stroke review saw a need for one hyperacute unit in their area not two, as at present.
The trusts have been working on the merger for around three years, with delays as it went through both tiers of the Competition and Markets Authority process. In September, the merger was given clearance by the CMA but three months later the trusts decided to delay a decision on progressing while the business case was refreshed. Commissioners had been concerned that the savings from a merger were predicted to be relatively modest and concentrated on "back office" functions. Both boards decided in January to press ahead but five weeks later made the decision to pause the process.
Ms Rankin said: "The world has changed around us. Three years in the NHS is a long time."
Source date
10 February 2016