Giving patients more choice of hearing aid services is a good idea in theory, but only if they have the right information to base their decisions on, writes Lorraine Gailey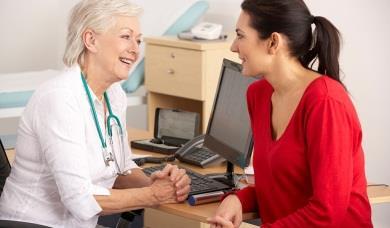 This article was part of the Audiology Today channel, in association with Specsavers Hearing Centres. The channel is no longer being updated.
The key driver behind all NHS change in recent times has been on placing the patient at the centre of care. The any qualified provider scheme is one step along the path that aims to transfer more choice and control into the hands of patients.
At the launch of any qualified provider in April 2012, routine adult hearing aid services in the community were one of the first eight treatments to be included in the scheme.
A significant number of areas in England selected these services as one of their first three treatments to implement, so there is already a reasonable amount of experience to allow us to assess how well the scheme is delivering to the primary goal of empowering patients to make informed choices about who provides their treatment.
It can be argued there are three key requirements that must be met by any system that is intended to improve patient choice:
there must be a range of alternatives on offer;
the patient must be aware that they can make a choice; and
the patient must have the right information on which to base their choice.
In Operational guidance to the NHS: extending patient choice of provider it says: "Extending patient choice of provider is intended to empower patients and carers, improve outcomes and experience, enable service innovation and free up clinicians to drive change and improve practice" (my emphasis).
Number and range of providers
For adult hearing aid services in the community, there is certainly a wide range of alternative accredited providers already delivering contracts. The range includes hospital based audiology departments, high street dispensers, social enterprises and the voluntary sector. For any given patient, of course, their choice is likely to be restricted as not all provider types will be available in all areas.
While progress in this respect has been encouraging, effort is still needed to increase the number and range of providers in order to ensure genuine alternatives are available for all patients.
Patient understanding of choice
Despite enormous efforts over the years to increase patient participation in choosing their care provider, it remains the case that very many patients still appear to be unaware of their options. We are seeing a gradual shift in this perception, but much remains to be done and I would like to see more clinical commissioning groups taking steps to raise awareness among patients about their increased role in decision making.
In the case of hearing aid services, a patient presenting in a GP clinic with hearing concerns is likely to be encountering the world of hearing care for the first time, and they are unlikely to expect to be offered choices. With time, as more and more services fall under the any qualified provider model, this challenge should naturally resolve.
Informed choice
A more difficult requirement to meet, the one that is probably of greatest significance at the present time, is ensuring that patients have the right information at their disposal to make an appropriate and informed choice of care. With hearing aid services, the right choice for any person will depend on the answers to a large number of questions, most of which the patient will not think to ask. These include:
How easy is it to get to the clinic?
How good are this clinic's outcomes?
Will I be treated with respect, and will my personal hearing needs be met?
What are the arrangements for follow-up?
How satisfied have other patients been after their first visit?
How satisfied have other patients been after a few years?
Of these, only the accessibility question is likely to be easy to answer; indeed, many referrers themselves will struggle to know the answers to the others.
All providers have a contractual obligation to collect patient satisfaction data, and while some companies such as Specsavers feed this back into GPs, it would be good to see this happen across the board so that service improvements can be made accordingly and so that future patients can refer to this satisfaction data when making their choice of provider.
'Since most people seek help several years after their problems began, they are likely to have already lost confidence and simply nod and agree with whatever the GP says'
The standard contract also specifies that patient information must be clear, accessible and readily available. But there is no guidance as to exactly what this should contain. It is not easy to strike the right balance between providing so much information that the patient either becomes confused or ignores it all on the one hand, and on the other providing so little that the patient remains unable to make a genuinely informed choice.
There is an additional problem in that any provider in a competitive environment will wish to stress the positive aspects of their own service, and if the treatment is new to the patient they are unlikely to be able to differentiate.
Issues specific to hearing loss
All three of the areas above can be applied to any treatment when it is offered within the any qualified provider model. There are a few additional issues within adult hearing loss that must be taken into consideration. Any adult attending a GP clinic to seek help for hearing loss will, by definition, be struggling to hear well.
Consequently, exchanging information is going to be more difficult than usual. Since most people seek help several years after their problems began, they are likely to have already lost confidence and be more likely to simply nod and agree with whatever the GP says, even though they may not be fully aware of what that might have been.
There are also some myths that can interfere with good decision making in this field. For example, many people believe that private sector hearing aids are always much better than NHS hearing aids, which is not going to be the case for a patient on an any qualified provider pathway. Another example is that many people, especially older members of the population, mistakenly believe that hospitals are always more trustworthy than high street clinics.
Conclusions
In summary, the delivery of patient choice through any qualified provider within adult hearing aid services has a way to go, but much progress has been made.
The key challenges lie in ensuring that patients have the right information to base their choices on, and ensuring that referrers and commissioners have the right information on which to base their decisions.
Dr Lorraine Gailey is chief executive of Hearing Link