Review finds there was "significant breakdown in financial governance" at Barking, Havering and Redbridge University Hospitals Trust
Payments to suppliers routinely delayed as trust sought to cope with cash shortfalls
Major flaws identified in the planning process for 2017-18
Patient safety was put at risk by a "significant breakdown in financial governance" at a large acute trust, an independent investigation has found.
Barking, Havering and Redbridge University Hospitals Trust routinely delayed payments to suppliers to cope with cash shortfalls from 2015 onwards, which eventually led multiple companies to cancel deliveries and threaten legal action to obtain payment, a review by Grant Thornton has said.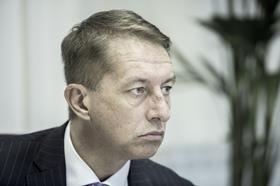 In the first half of 2017-18, the trust's payments to creditors were £26m behind plan as it sought to offset shortfalls of expected income from its commissioners. By mid-year, just 9 per cent of suppliers were being paid within the statutory one month period, with tens of millions of pounds owed for more than six months. Some bills were overdue by more than a year.
Firms chasing payment included those supplying clinical products, medical equipment and agency staff. In one instance, the temporary freezing of supplies threatened the trust's ability to perform caesarean operations. Staff reported having to "borrow or beg" equipment from neighbouring trusts but the trust said there was no evidence of patient harm.
The issues were repeatedly reported to the trust's senior finance team from November 2016 onwards, yet a request from clinical services to include cash flow on the corporate risk register in January 2017 was "advised against" by the finance team. It was another nine months before the risk register recognised the issues.
In February 2017, the trust was released from a special measures which had been in place for three years due to clinical concerns.
The extent of the cash problems was revealed when the trust sought an emergency bailout loan to pay overdue invoices in October 2017, and warned it may need to revise its forecast income and expenditure position.
The deficit for 2017-18, which has yet to be announced, is expected to be more than £60m (before £8m of income from the sustainability and transformation fund).
The unexpected deficit and cash shortfall were largely due to major flaws in the financial planning and budget setting process, including a lack of appreciation of the underlying deficit from the previous year.
Although the trust reported a pre-STF deficit of £32m in 2016-17, the position was boosted by several technical accounting measures that were not cash backed (see explainer below), and the underlying deficit was likely to be £44m-£65m. Some of these measures – including a blanket assumption that non-purchase order invoices that were unpaid for more than a year would not be paid – were described as "imprudent" by the investigators.
The Grant Thornton report said recurrent budgets were initially used as the basis for the 2017-18 plan, but the approach then changed to using the month eight forecast outturn from the previous year. The firm said it tried to confirm when the change took place, but did not receive this information from the trust.
Despite the underlying position, the trust planned a pre-STF deficit of £17m for 2017-18 (representing a £1m surplus after STF) and did not plan to draw down bailout funding from the Department of Health and Social Care.
When the cash problems first emerged, the trust did not adjust its plan and seek financial support, but instead stretched its payments to creditors to support its cash levels, the report said.
Since October, when the scale of the problem was realised by the board, the trust has drawn down £40m of emergency bailout cash from the DHSC to maintain payments to staff and suppliers. The trust was placed in financial special measures in February 2018
The report said: "We believe the manner in which the cash problem unfolded represents a significant breakdown in financial governance at the trust."
The finance team's response to the growing cash challenges was "limited to the investigation into the status of individual invoices, as opposed to an analysis into the systematic cash flow difficulties", Grant Thornton found, and some staff felt there was a "culture that was not helpful in highlighting adverse financial performance".
The report criticised the lack of "basic information" around cash flows within trust finance reports, despite the warnings from clinicians about late payments, and said the style of commentary had "contributed to an underplaying of financial risks". It also found concerns about cash were raised within committee meetings of various senior executives and managers, but the topic was "marginal" and the full extent of the problems was not appreciated.
The report added: "Based on the evidence available to us, it does not appear that there was any deliberate decision by the senior finance team to withhold information."
The report was commissioned by the trust and has been published in full on its website. A second review into the failures has been commissioned by NHS Improvement. This is being conducted by Deloitte.
A trust statement said: "As you can imagine, this report is uncomfortable reading for us as a board and we apologise on the board's behalf that this situation arose.
"The long delays in paying our suppliers are clearly not acceptable and we've been taking steps to improve this situation. Specifically, we will be ensuring we have more transparency in our financial reporting of debtors and creditors, and our forecasting and management of cash flow. We are also completely overhauling our approach to reporting on financial issues".
As previously reported by HSJ, the trust has entered arbitration with its local commissioners in relation to "over performance" on its contracts. Grant Thonrton noted that the clinical commissioning groups are also in financial difficulties and found there were "strained relationships" between the two sides.
High turnover at board level
The Grant Thornton report also highlighted the high turnover of senior board members as another factor leading to the failure to identify problems, as well as the absence of a trained accountant non-executive on the board for the six months to April 2017.
The trust's finance director from July 2014 to March 2017 was Jeff Buggle, who became acting chief executive for four months before becoming NHS Improvement's finance director for London. He was succeeded on an interim basis by Steve Collins until January 2018, who was replaced by another interim Ian O'Connor.
Matthew Hopkins has been substantive chief executive since April 2014 but took an extended period of leave between March and September 2017 to undergo a kidney transplant. After Mr Buggle's four month spell as acting chief executive, Chris Bown took over on an interim basis for a month.
Maureen Dalziel was chair from February 2014 to September 2017, with non-executive director Eric Sorenson holding the post for a month until the position was filled substantively by Joe Fielder in November.
'Imprudent' accounting measures
The trust used several "technical accounting" measures in 2015-16 and 2016-17 that were not backed by cash transactions, but helped improve its reported deficit.
These measures helped the trust meet its control total and trigger payments from the national STF. Grant Thornton said the one-off measures were not appreciated when setting the budget for 2017-18, and described some of them as "imprudent".
They included:
A blanket assumption that non-purchase order invoices that were unpaid for more than 360 days would not be paid (worth £3m over two years).
Stock adjustments following a recounting of surgical equipment. The report suggested this process was reasonable, but said the resulting stock levels were above those expected for a trust of this size and, therefore, expressed "scepticism regarding the validity of this estimate" (£10.5m).
An assumption that goods received but not invoiced for more than three months were no longer liabilities (£3.3m).
Adjustments to "bad debt" provisions relating to overseas debtors that was not based on actual collection rates (£1.4m).
Reduced estimates for agency staff costs based on the trust's agency management system, as opposed to invoices received (£400k).