A troubled acute trust says it will look to recruit a substantive finance director after the departure of another interim from the role.
HSJ has learned that Ian O'Connor will leave Barking, Havering and Redbridge University Hospitals Trust at the end of his "initial six month contract".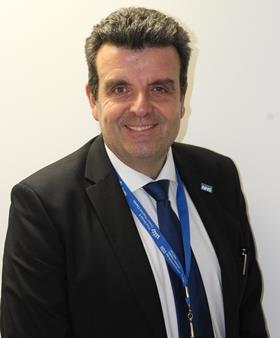 Ian O'Connor
Mr O'Connor joined the trust in January 2018 following the departure of another interim, Steve Collins, and after various investigations had been launched into the trust's finances.
His replacement will become the third person to hold the post since Jeff Buggle, the trust's last substantive director of finance and investment, became acting chief executive in March 2017.
In October 2017 it had emerged that the trust was routinely delaying payments to suppliers to cope with cash shortfalls, and a report from Grant Thornton in April found that some of the delays had led to patient safety risks.
The trust missed its financial plan by £50m in 2017-18 (ending the year with a deficit of £49m) and was this month rated "inadequate" by the Care Quality Commission for its "use of resources".
It has set a deficit plan of £35m for 2018-19, but the finance report for June said this "has not been approved with the challenge from regulators (NHS Improvement) to improve this expectation in year".
A spokesman for the trust said: "Ian O'Connor was appointed interim director of finance and investment in January 2018 on an initial six month contract.
"As a finance director specialising in interim work, he quickly got to grips with the situation within the trust and has overseen the finalisation and approval of a comprehensive financial improvement plan to support the improvement in our finances and facilitate compliance with our financial governance processes.
"We'd like to thank Ian for his contribution and wish him the best for the future. It's now time to make a permanent appointment to deliver the plan and we have already started the process."
Mr Buggle moved on to become NHS Improvement's finance director for the London region in July last year, with Matthew Hopkins returning to the trust as chief executive in September 2017, following a kidney transplant.
Last week, BHR was given an overall "requires improvement" rating by the Care Quality Commission, which matched its previous rating.
Source
Information provided to HSJ