Trust to trial emergency care triage model it used to cope with junior doctors' strike
Barking, Havering and Redbridge University Hospitals Trust's performance improved over 2015-16
Trust is still 10 percentage points off achieving the national target
PERFORMANCE: A teaching hospital is trialling the A&E service model it was forced to use during the most recent junior doctors' strike.
Barking, Havering and Redbridge University Hospitals Trust has this week tested having attendees arriving at the Queen's Hospital emergency department in east London seen by a consultant, and "if they do not require emergency care, redirect[ing] them to the most appropriate primary care services in the community".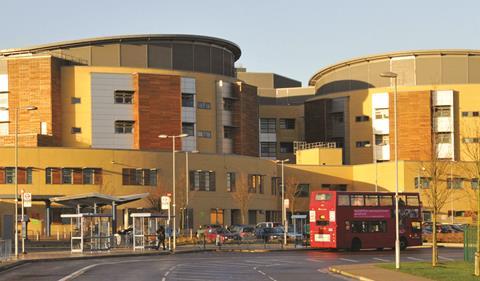 In a statement the trust said: "This is the same way our department was run during the recent junior doctors' strike and meant that services could be focused on the most vulnerable.
"In our emergency department at Queen's Hospital we'll be focusing our resources on patients who require emergency care on Monday [16 May] – and redirecting patients who do not need to be there."
Data for 2015-16 A&E performance, released last week, shows the trust's performance improved compared with the previous year.
Despite attendances at the trust's two emergency departments rising by nearly 9 per cent year on year to 232,439, admissions fell 13 per cent and performance against the national four hour target improved from 82 per cent to 86 per cent.
The national target is that 95 per cent of all patients are seen within four hours of attendance.
In a statement an emergency department consultant at the trust, Akin Idowu, said: "The way the department worked during the junior doctors' strike was the way it should operate all the time, and allows us to care for those most in need.
"We know that many people come to our EDs when they do not require emergency care. If they went to the right place in the community, it would be much more convenient for them. This trial will allow us to redirect people so they are cared for in the right place."
The trust said it would use the model on days when it expected a particularly high A&E attendance.
This story was updated at 11.20am on 18/5/16 to make clear this was a trial and not a permanent adoption.
Source
Press release and analysis of national datasets
Trust to trial continued use of strike A&E model
1

Currently reading

Trust to trial continued use of strike A&E model

2