Staffing agencies that do not comply with salary caps introduced last month could be ejected from the marketplace, NHS Improvement has indicated.
The regulator said the three national frameworks that all agencies must register with were reviewing their suppliers, and indicated those found to be uncooperative would be removed. NHS trusts are banned from using off-framework agency staff.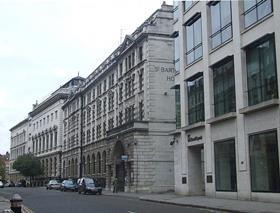 NHS Improvement said last month that staff could not be paid above specific thresholds for agency shifts. Some London providers have complained that some agencies have refused to comply, particularly with pay for intensive care unit nurses.
Senior figures in the capital's hospital sector have criticised nursing agencies for not providing staff within the new pay limits.
Pulse was an agency cited by multiple providers HSJ spoke to. The company is owned by Independent Clinical Services and chaired by former Capita chief executive Paul Pindar.
A Pulse spokeswoman said: "Pulse adheres to the NHS Improvement price caps wherever it is possible to match demand from NHS trusts.
"Pulse's priority is to ensure that high quality staff with the right qualifications are available to NHS customers whenever and wherever they are needed. Since the last cap was introduced in April 2016, it has been challenging to match the demand for ICU nurses in London with those qualified and available to work at rates which represent a significant pay cut since October 2015."
One agency told HSJ it offered nurses shifts at the new rate and was not responsible if they chose not to take it up.
NHS Improvement said it was "aware of a small number of agencies that refuse to meet the caps in particular areas and specialties".
An NHSI spokesman said: "Although we do not regulate agencies directly, trusts are required to procure agency staff through approved frameworks. These frameworks are being reviewed to ensure that all their agencies charge rates within the caps."
The workforce director of Barts Health, the largest trust in London, said agencies blaming nurses for refusing to work at the lower rates were being "erroneous and unfair".
Michael Pantlin said: "The cap on agency charge rates has the potential to help the NHS to provide high quality care within the resources available. Since its introduction last year many agencies have helped us secure the right skills at a more reasonable cost, through reduced charges for temporary staff, alongside our own efforts to increase membership of our in-house staff bank.
"However, some agencies have not been willing to work with us to achieve this, including three of the largest suppliers in London. Their reluctance to accept the caps is surprising, given that other agencies are quite willing to revise their charges, and the suggestion that this is driven by the agency workers themselves would appear to be both erroneous and unfair."