FINANCE: Barts Health Trust ended 2015-16 with a deficit of £134.9m, board papers reveal.
The trust has a £1.3bn turnover and said it achieved the total with significant "non-recurrent" measures.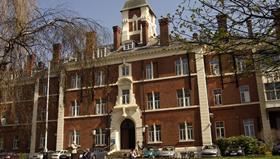 These included a £30m profit on the sale of the London Chest Hospital for housing; a capital to revenue transfer of £15m; and £9m of other non-recurrent income.
The trust's finance report to the May board meeting said the "current underlying run rate deficit [is] £200m".
Barts Health ended 2014-15 with a £79.6m deficit.