Barts Health Trust plans to use £33m of non-recurrent savings to meet its financial target in 2016-17, including balance sheet adjustments and cuts to planned consultancy work.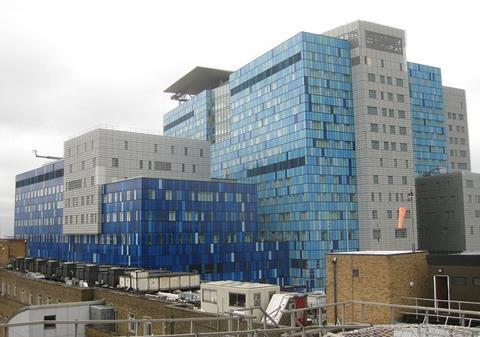 The £1.3bn turnover trust, which was placed in financial special measures in July, also believes it can deliver £30m of extra recurrent savings by April.
The trust signed up to a control total target of £120m for 2016-17 – reducing to £83m after expected payments from the sustainability and transformation fund – but it was already £13m behind plan after the first two months of the financial year.
A report to the trust's December board meeting said the recovery plan includes £14m from "pursuing full settlement of outstanding invoices from last year", the release of contingency funding worth £6m, balance sheet adjustments of £9m and reducing planned consultancy support from Deloitte, which is expected to save £3.5m.
Recurrent measures, such as cutting spending on temporary staff, reducing length of patient stay, and better procurement and medicines management, are expected to deliver savings of £30m.
As part of the special measures regime, NHS Improvement appointed two external directors and interim support has also been given by Deloitte.
A trust spokesman said Deloitte's scope of activities was reduced "to focus on supporting our hospital sites deliver their cost improvement programmes". The trust would not say what aspect of the firm's work would cease.
In relation to the balance sheet adjustments, the spokesman said: "In the 2015-16 accounts the trust made a number of estimates relating to liabilities with third party suppliers for goods and services, and the collectability of debts owed.
"During 2016-17 we are resolving differences with suppliers, clarifying outstanding liabilities covered by these estimates, and chasing payment of outstanding debts. This has enabled us to release accruals which were included in the 2016-17 accounts but are no longer required."
The contingency funds were partly intended to cover the impact of the planned junior doctors' strikes, which were called off.
Although Barts' deficit last year was £135m, the board report said this included a sales receipt of £70m relating to the London Chest Hospital, so the underlying deficit was more than £200m.
The key drivers of the trust's deficit are said to be excessive spending on agency staff, potential trust income not being captured due to clinical coding issues and the trust's PFI schemes for The Royal London and St Bartholomew's hospitals, which are "over and above the cost of publicly funded capital".