Bedford should be stripped of obstetrics and majority of emergency surgical care, review recommends
Senior figure says Bedford clinicians have "mixed feelings" about removal of obstetrics
Proposal is latest stage of protracted efforts to reconfigure services across Bedford and Milton Keynes
If proposals are rubberstamped they would go to public consultation this year
RECONFIGURATION: Bedford Hospital Trust should be stripped of major services including obstetrics and the majority of its emergency surgical care as part of a local service reconfiguration, a review has recommended.
The recommendation, made in a review by Bedfordshire and Milton Keynes clinical commissioning groups, will be considered at a public meeting of the commissioners' "joint committee" next week.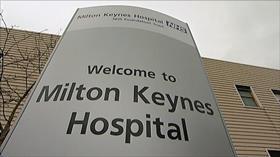 If the committee rubberstamps the plans they will be worked into a more detailed business case for public consultation this year, following sign off from NHS England.
However, the review, designed to try to address the unsustainability of acute services across the two CCGs' patches, has been going for more than two years, and the plans are likely to be opposed by local politicians.
Bedfordshire CCG clinical chair Alvin Low told HSJ that some Bedford clinicians had "mixed feelings" about the transfer of obstetrics, which would go to Milton Keynes University Hospital Foundation Trust. But there was "full clinical support" for the "centralisation" of emergency surgery at Milton Keynes, which would become a major emergency centre.
The review's joint senior responsible officer, Bedfordshire accountable officer Matthew Tait, said the option "scored most strongly in terms of clinical quality and sustainability".
He said absolute figures on what savings would be made were still a work in progress but both service transfers would result in substantial savings running into the "millions of pounds".
Under the "clinical summit model" option, Bedford would however continue to provide a 24/7 accident and emergency department – something that some of the models considered by commissioners would have seen removed.
Mr Tait said decisions had not yet been made on how networking arrangements between Bedford, Milton Keynes and nearby Luton and Dunstable hospitals would work to facilitate the retention of the emergency department at Bedford. Those arrangements would be worked up in the next stages, he said.
Under the proposals Bedford will also continue to provide "a high dependency unit providing intensive support for higher risk patients and a paediatric assessment unit, along with a full outpatients services, diagnostics, planned day surgery, support for home births and ante/post-natal support", commissioners said.
A joint statement by Bedfordshire and Milton Keynes CCGs added: "The main change under this proposed option would be the consolidation of the delivery element of maternity care in a full obstetrics unit on the Milton Keynes Hospital site which, by catering for a higher number of births, would help to attract and retain essential staff and provide the highest quality of care, with more efficient use of resources.
"Similarly, the majority of emergency surgical care would be delivered on the Milton Keynes Hospital site. This would ensure the necessary skills and expertise are available to provide high quality care for the patients from both Bedfordshire and Milton Keynes."
The news follows Bedford announcing that it will no longer provide hyper-acute stroke services from July. Patients will instead go to Luton and Dunstable.
The review's recommendation is likely to be opposed by local politicians.
Bedford Borough Council published a report on Tuesday which it said "shows how important services including A&E, paediatrics and full maternity care can still be saved at Bedford Hospital".
The report received cross-party support on the council from the Labour mayor, the Conservatives, Liberal Democrats and the independent group.
A Bedford Hospital Trust spokesman said: "The trust welcomes the recommendation to retain a 24/7 A&E department with a paediatric assessment unit as well as the range of other core acute services.
"It recognises there are opportunities to redesign maternity and children's care, for example through a clinically networked model. We expect the sustainability and transformation plan programme will act as a catalyst to take forward the proposals subject to consultation."
Source
Report by local commissioners and interview