Bedford Hospital Trust to seek a formal merger with Luton and Dunstable
The trusts along with Milton Keynes are in the first wave of accountable care systems
Bedford chief executive says merger plans "are not replacing" the ACS but its future is unclear
Bedford Hospital Trust is seeking a formal merger with Luton and Dunstable University Hospital Trust, HSJ has learnt.
The chief executive of Bedford, Stephen Conroy, confirmed to HSJ that the trust is to "explore a merger" with Luton and Dunstable.
Mr Conroy said: "Both boards, subject to the L&D board meeting tomorrow, have agreed to explore a merger. It is an agreement to pursue a full business case to look at the benefits of a merger [with Luton]. The [business case] would deal with the technicalities of what type of transaction it would be and when it would be".
The Luton board is to meet on Wednesday and is expected to sign off on the recommendations. The full business case is not expected to conclude until December.
Mr Conroy said the intention is to "retain all core services on both sites". He described the plans as "joyful union" that is a "very good thing for the future of both sites".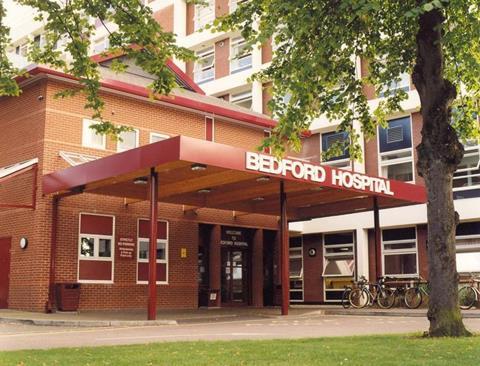 The trust is officially announcing the move tomorrow but Bedford confirmed the news with HSJ after we were told by multiple sources that a merger had been proposed.
A takeover was not mentioned in March when the Milton Keynes, Bedford and Luton and Dunstable sustainability and transformation partnership was touted to become one of the first accountable care systems, or in June when Simon Stevens confirmed the first eight ACS regions.
With two of the three trusts in the STP merging, the future progress of the ACS seems uncertain, however, Mr Conroy said the two trusts' plans are "not replacing" the ACS.
Mohammad Yasin, MP for Bedford and Kempston, said: "I'll be pressing hospital bosses tonight to confirm that obstetrics, paediatrics and accident and emergency will remain at Bedford Hospital. Local access to these services is vitally important for my constituents. Staff and patients have had too much uncertainty to deal with over these last year – these constant changes cannot be good for staff morale."
Louise Jackson, a Labour councillor in Bedford, said of the acquisition: "What's important is not so much who runs the hospital, but where the services are located. If they are to remain in Bedford that's OK, but I want the Luton and Dunstable to confirm that this will be the case before I would welcome such a move."
The future of Bedford hospital has long been questioned, though it was believed that any merger or service reconfiguration would involve Milton Keynes.
In August 2016, a review into reconfiguring A&E services at Bedford and Milton Keynes hospitals was scrapped in favour of merging it into the STP.