Best Places to Work 2015 - acute trust winner
Full time equivalent staff: 7,217
Sickness absence rates: 4.29 per cent
Staff recommending care: 81 per cent
Staff recommending as place to work: 72 per cent

Northumbria Healthcare Foundation Trust has been in the spotlight of late for its work on integration, and has been named as one of NHS England's Vanguard sites. Working in partnership with local service providers, the trust will deliver an integrated primary and acute care system. Chief executive Jim Mackey says: "By working together we can make sure that care is joined up so that our patients have a smooth transition from hospital to home with the right support and ultimately a good experience of care whenever and wherever they need it in Northumberland."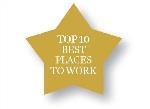 Always looking for ways to improve healthcare for its population, the trust is clearly an organisation at the forefront of integration and transformation. However, there is another side to its story. Not only is the trust pioneering in transformation, it is also leading the way in staff equality and diversity measures, almost 19 out of 20 staff surveyed saying that the trust provided equal opportunities for career progression.
For the second year running, the trust was awarded a place on Stonewall's workplace equality index, a list which benchmarks UK organisations that are achieving excellence in LGBT equality and diversity measures. Moving up an impressive 50 places from 100 in 2014, the trust's executive director of human resources Ann Stringer says "It was an excellent achievement to be named in the top 100 employers for the first time last year and for our performance to have improved so much in 2015 is credit to the hard work which has been taking place".
She adds: "As a trust, we are committed to promoting equality and celebrating difference and we are delighted that our efforts to engage with our diverse communities and create an inclusive workplace have been recognised nationally, and have had a positive impact on patient care."
The trust is also focussed on boosting staff moral and ensuring that staff gain recognition for their hard work with a weekly announcement in the staff update for those who have put in the extra mile. The annual "Building a Caring Future" award ceremony and dinner also allows the trust to reward the dedication and commitment of its employees.
Talking about the trust's culture Ms Stringer says: "Our staff do an amazing job every single day providing high quality, safe and compassionate care for our patients and we are committed to supporting them in any way we can."