Best Places to Work 2015 - acute trust runner up
Full time equivalent staff: 4,169
Sickness absence rates: 4.71 per cent
Staff recommending care: 78 per cent
Staff recommending as place to work: 77 per cent

Wrightington, Wigan and Leigh Foundation Trust has shone this year due to its successful staff engagement approach. The trust was ranked fourth out of 138 acute trusts for staff engagement in the 2014 NHS staff survey and has also seen a steady improvement in their results with 59 per cent of their answers above average in 2012 and 93 per cent in 2014.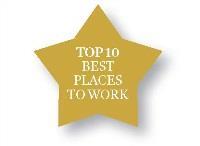 The trust has created an engagement framework designed to help individual teams diagnose levels of staff engagement. Developed in 2013, the staff engagement model called "the WWL way" allows staff to track engagement across nine different enablers: working relationships, recognition, resources, clarity, perceived fairness, personal development, influence, mindset and trust. Alongside this the trust runs a 26 week "Pioneer" training and support programme that is focussed on empowering local teams to improve engagement levels.
Nicole Ferguson, staff engagement lead at the trust, says: "I think the framework has allowed our trust to be data led in our engagement drive, so that we can take a more tailored approach." As part of this framework the trust carries out quarterly "pulse surveys" that measure staff engagement feelings, behaviours and enablers.
According to Ms Ferguson these surveys mean the trust "can implement different approaches to staff engagement that will best meet the needs of staff and/or specific 'hot spot' groups of staff."
As an example Ms Ferguson describes the creation of the trust's "Going the Extra Mile" scheme. Based on staff feedback, this project redesigned staff recognition methods to make them more informal, spontaneous and accessible. "The scheme has had a huge amount of uptake, and following its implementation the score for recognition on our quarterly staff engagement pulse survey has significantly improved and achieved its highest score to date," she adds.
Over a period of six months, WWL has improved engagement levels by 7 per cent in some teams and as much as 25 per cent in others. Talking about the trust's achievement, Alison Balson, acting director of HR, said: "We are delighted with the success we have achieved over the last four years on staff engagement. We firmly believe that levels of staff engagement are directly related to patient experience - happy staff leads to happy patients".
WWL is also a "positive about discrimination" employer and actively helps staff with disabilities remain in employment by offering occupational health support and, where possible, adjusting staff working hours and environments.