The post-election period heralds change but meanwhile the NHS must maintain its own momentum, says Alison Moore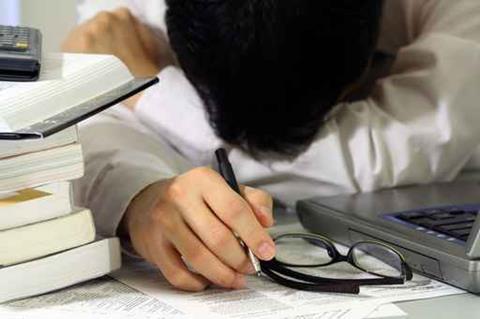 New government: how to survive the calm after the storm
So after four weeks of campaigning and months more of build-up, the UK has finally gone to the polls. But the aftermath of an election can lead to a period of hiatus as a new government works out what its policies are. How should NHS managers cope with this time?
"Business as usual" may seem a strange approach as a new administration takes up the reins after a prolonged election period.
But NHS managers will need to continue to take everyday decisions and ensure that services continue to run, boards meet and patients get care while the direction of policy is determined. While the general thrust of policy is known, it will inevitably take some months for the details to become clear - one chief executive reckons it can take 12-18 months for some decisions to be made.
However, what has been certain for some time is that, regardless of the outcome of the election, the NHS needs to prepare for a bleaker financial future.
NHS Confederation policy director Nigel Edwards argues that organisations should get on with delivering efficiency savings "without spending too much time trying to read the political runes". That is echoed by Health Foundation chief executive Stephen Thornton, who says managers should be "bold but not foolhardy".
He forecasts an early emergency Budget when the shape of cuts to public services will become clear.
But he points out that the NHS has had the operating framework for some months, which includes provisions for primary care trusts to hold back some cash. Hospital trusts are also expecting only limited extra spending, especially on emergency care. So organisations should already have been preparing for this - and last week's election won't change the basic need to make efficiency savings.
Fine judgement
But managers will need to make a fine judgement about whether changes should be made in the short term - and, ideally, are likely to be supported by the government once policies have been clarified - or whether they can and should be delayed.
Changes which will improve the quality and safety of patient care are likely to be immediately justifiable - especially if they also deliver savings. The weight of clinical evidence which is driving some service development - such as stroke and trauma - is unlikely to be overlooked by a new administration.
But boards may be reluctant to commit large amounts of cash, especially to ongoing projects which will require year on year funding or recruitment of extra staff until both finances and policy direction become clearer. It is also likely to be a difficult time to push forward on any reconfigurations or significant changes; the government has made promises and commitments during the campaign which could impact on these but more flesh needs to be put on the policy bones before this is clear. Going out to public consultation without knowing whether options will be in line with government policy will be difficult.
But that does not mean managers should put all changes on hold: indeed, it might be unwise to delay some changes for too long, as the NHS will need to meet more severe financial challenges from 2011. The direction of travel on some major areas is unlikely to change - the NHS will need to treat more patients outside hospital, quality and safety will remain high on the agenda, and value for money will become ever more important.
But having clinical support for change is likely to be even more important; few politicians will knock down a change that is supported by frontline healthcare professionals.
Mr Edwards suggests chairs and chief executives can usefully build up relationships with their new MPs during this time and also with local authority leaders. Many local authorities have had elections as well and there may be changes in cabinet members and scrutiny committee members.
"Get on with the job of replanning services and develop the relationships you will need," says Mr Edwards.
This could be particularly important for trusts planning major strategic changes - such as reconfigurations - in the medium term; these will need political support.
It is also likely there will be some change of personnel at the top: some strategic health authority chief executives are not expected to continue in post and new relationships will need to be established. Although most staff may be sanguine about changes in policy, there are others - such as those in areas where reconfiguration has been proposed or in PCT provider sides - who will have real concerns about what the new government will mean for them: managers may want to consider what support they can offer them, even if it is only ensuring they are kept well informed.
"It is the uncertainty that really disables the staff - it's toxic," says one chief executive.
But while a new administration can mean a change of direction, managers would be wise not to pre-empt policies too much. Not all of what was promised before the election is likely to be a priority immediately afterwards and manifesto pledges won't necessarily be implemented from day one.
Veteran chief executive Jan Filochowski points out that the most memorable and dramatic policies sometimes emerge several years after a government is elected; witness the increase in NHS spending under Labour or the development of NHS general management under Margaret Thatcher.
"Governments rarely come in with their big ideas. The big idea happens to them," he says.
Even when managers think they understand the policy direction, the government may surprise them.
What a hung parliament means
Many NHS managers view this as the worst outcome as it may lead to prolonged policy uncertainty as coalition parties wrangle and a second election remains a possibility. There is the potential for major decisions to be "parked" for a long time and for the views of the minority parties in the coalition to influence health policy. Contentious policies could prove impossible to force through.
The Liberal Democrats have been pushing for more decentralisation of NHS power, which may be a fairly harmless "gift" to keep them within a coalition - although it is unlikely to be one which is a point of principle for the party. But while many incoming governments have talked the talk on devolution of power, they often seek to reclaim control when things go wrong - such as in times of financial pressure.