Helpful guidance now explains how to make the best use of National Institute for Health and Clinical Excellence recommendations. In the first in a three part series Jennifer Taylor looks at how it is helping to improve commissioning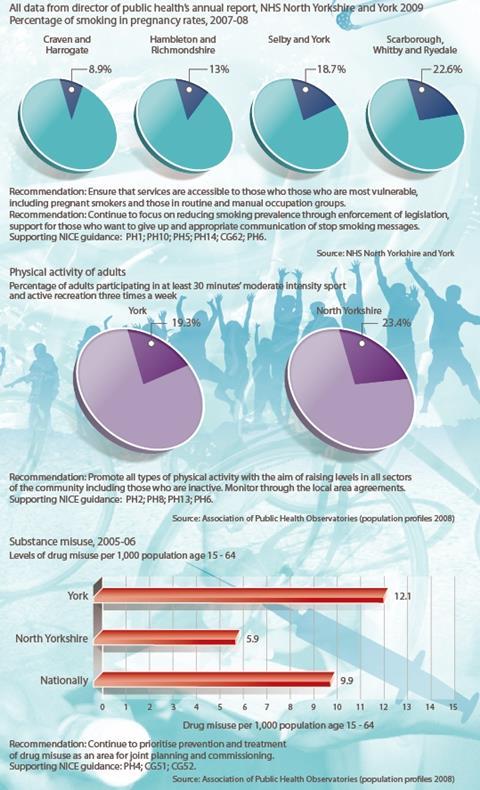 How to use NICE guidance to improve commissioning
Guidance from the National Institute for Health and Clinical Excellence provides evidence based, cost effective national recommendations that can be used to support local decision making when commissioning health services and interventions that promote health and wellbeing.
Where people need to optimise use of their resources, NICE guidance gives them the evidence base and help to do that
"Before world class commissioning, and the separation of primary care trust commissioning and provider functions, I'm not sure that PCT commissioning and contracting teams saw NICE guidance as being relevant to their daily business," says Annie Coppel, implementation consultant and project lead for a recently published resource called How to use NICE guidance to commission high quality services. "But it should be the starting point for commissioners looking to ensure their population get the healthcare that best meets their needs, because the guidance provides recommendations about clinically and cost effective interventions and treatments to improve outcomes."
Full cycle
Produced to help commissioners develop systems and processes that embed NICE guidance into commissioning, the guide describes how the material can be used throughout the commissioning cycle, and how it can help PCTs commission new services, evaluate or redesign existing services and decommission ineffective practices or interventions.
This support is particularly valuable now PCTs are looking to maintain and improve quality while making more efficient use of resources and reducing costs.
Part two of the guide outlines how PCT boards can support the use of NICE guidance. Boards need to be asking questions to make sure the guidance is being used in the commissioning process (see box).
Non-executive board members should, for example, have assurance that the PCT is basing its commissioning decisions on NICE guidance and accredited information provided by NHS Evidence.
Second, they should be confident providers are delivering services and interventions based on NICE guidance, and if not, that the PCT is introducing improvement measures.
The guidance can help boards understand what quality of services they should be commissioning, while having confidence that the recommended interventions are cost effective.
Ms Coppel says: "Where people need to optimise use of their resources, NICE guidance gives them the evidence base and help to do that."
Big questions
Questions boards can ask to ensure NICE guidance is being used
Are systems in place to actively monitor when new NICE guidance is published?
How is implementation of NICE guidance built into business planning processes and who needs to be involved?
What impact will implementing NICE guidance have, and how does this shape the vision for health and wellbeing of the local population?
Are providers delivering services and interventions based on appropriate NICE guidance?
Case study: Yorkshire
Needs assessments conducted by PCTs can become a driver for change in commissioning. They should be built from tapping into three sources of information: data, evidence and narrative, says NHS North Yorkshire and York and North Yorkshire County Council director of public health Peter Brambleby.
The data required is a mix of epidemiological and economic data on diseases and costs. It paints a picture in numbers: numbers of people with different diseases, how much money is spent on the disease areas.
But data on its own is insufficient. PCTs also need to know what can be done with it, which is where evidence comes in. If alcohol related hospital admissions are going up, for example, is there any evidence for effective interventions?
The PCT used NICE guidance to find out what works for different disease areas, helping it deploy its resources more effectively. Dr Brambleby points out that a lot of evidence exists which people have not tapped into or have forgotten about, such as NICE's public health guidance.
The third strand, the narrative, is qualitative, descriptive, and even anecdotal evidence from the local population, which can give PCTs a steer on what data and evidence they need.
"Weave the three strands together because a three stranded rope is stronger than a one stranded rope," says Dr Brambleby. The process can be applied across the board for alcohol, smoking, obesity, and so on, to produce a costed strategy.
He likens the process to the difference between commissioning a painting from an artist and purchasing one. As commissioners, PCTs should describe and shape what they want to buy and invite the provider to fit in with that, instead of asking "what have you got? We'll buy one of those".