The Big White Wall combines social networking with a choice of clinically informed interventions to help people cope with mental health problems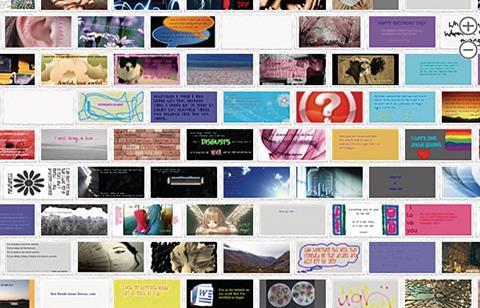 How to use social networking to help people with mental health problems
Lack of accessible and appropriate early intervention services in mental health carries a heavy social and economic cost. The longer people wait to seek support the more their condition is likely to deteriorate to a point of requiring more acute and higher cost interventions. The Sainsbury Centre for Mental Health estimates the total cost of mental health problems in England is more than £77bn a year.
75 per cent of users talked about an issue for the first time on the site
There is a need for more innovative methods to enable individuals to self manage their condition through accessing appropriate support during their emotional crisis, at a time that suits them and in an environment where they feel comfortable.
An online service that has risen to this challenge is Big White Wall, an early intervention support service for people experiencing psychological distress. Founded in 2007 by social entrepreneur Jenny Hyatt, Big White Wall is offered in strategic partnership with the Tavistock and Portman Foundation Trust. The service has a broad customer base, including primary care trusts, mental health foundation trusts and employers.
Big White Wall combines social networking principles with a choice of clinically informed interventions to improve mental wellbeing. It can be accessed 24/7 and has staff who ensure the full engagement, safety and anonymity of all members. Big White Wall is a community of people who are experiencing common mental health problems, and are supported to self manage their own mental health. According to members, one of the most important elements of the service is the ability to talk freely, while remaining completely anonymous.
Big White Wall offers five interventions, including creative self-expression: for example, members use images, drawings and words to make vibrant and expressive "bricks" that are posted to The Wall, where they can choose to share and discuss the underlying "story" of their pictures and words.
An independent review of Big White Wall found that 75 per cent of users talked about an issue for the first time on the site, 80 per cent self managed their condition and 95 per cent reported one or more improvements in wellbeing.
Big White Wall views mental wellbeing as a systemic interplay of factors that contribute to an individual's engagement with:
themselves;
their networks and communities;
the society in which they live.
It is designed to reflect emerging policies that place mental health services in the broader arena of improving public health. It supports the move to encourage people to self manage their physical and mental health, with enhanced choice and personalisation, that in itself leads to improved wellbeing. It does this within the context of stimulating community and connectedness as integral features of mental wellbeing.
Big White Wall is based on the premise that an individual has access to appropriate psycho-social support in the moment that they experience the need. This allows them to choose to intervene in their own mental wellbeing before their mental health deteriorates to a point at which others intervene in its management.
Research by the Chartered Institute for IT, published in July, indicates that people's overall wellbeing increases as a result of engaging with the internet.
David Cameron's big society emphasises the importance of community and self direction. Big White Wall reflects the growing social trend to informed use of social media and online communities.
What's the big idea?
Big White Wall is offered through the NHS in 12 primary care trusts. Commissioners report that the social network:
Offers an innovative and eye catching approach to promoting mental wellbeing.
Provides choice of engagement in an anonymous environment that removes the stigma associated with mental ill health.
Can be accessed 24/7 at times to suit members via any computer.
Combines the support of facilitators trained and supervised by Tavistock and Portman Foundation Trust with that of peers who share similar experiences.
Enables people to manage and improve their mental health in a variety of ways that best suit them.
Improves accessibility to hard to reach groups, for example men who are not attracted to offline talking therapies.
Provides outcomes on a monthly basis, enabling PCTs to track their impact.
The second Healthcare Innovation EXPO, in London on 9-10 March 2011, is guaranteed to help you adopt innovations that will save lives and money www.healthcareinnovationexpo.com