In the first of three articles on Total Place, Helen Mooney looks at how Croydon's PCT and council are using the scheme to focus on improving child health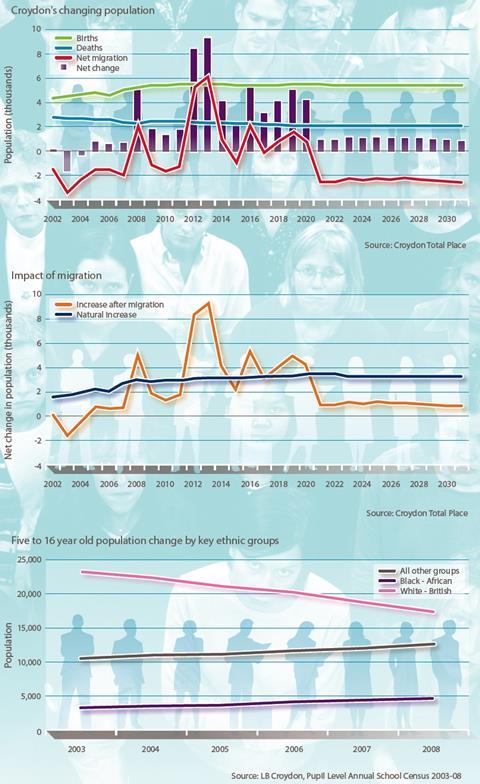 Total Place: why NHS partnerships make total sense for savings
Across the country 13 Total Place pilots are to examine the totality of public spending in a range of service areas with a view to cutting duplication, saving money and improving services.
We are co-designing services with children, their families and the community
The government established Total Place last July. The scheme looks at how a "whole area" approach can lead to improved public services at less cost. The 13 pilot areas are aiming to redesign the way local services are planned and delivered, avoiding overlap and duplication between organisations.
In Croydon the primary care trust and council are looking at how the area looks after children's health and well-being. They will focus on child development including safety and health and their potential to contribute to society, and will concentrate on the first five years of life.
London Borough of Croydon chief executive Jon Rouse says: "All local authorities and the NHS are facing up to their new financial reality.
"Total Place gives us the opportunity to explore radical alternatives and being given £250,000 from the government helped to give us the strategic capacity and space to do this effectively."
Strong joint partnership working between the NHS and council enabled them to examine the service areas they need to strengthen and children's services was the obvious focus for Total Place.
Break with tradition
"My top tip to others thinking about setting up something similar is that you cannot build a Total Place pilot on sand - you must have built a relationship with the NHS which breaks down traditional boundaries," says Mr Rouse. To improve services in Croydon both organisations are "starting with the customer", listening to what they say about existing services and about what needs to change.
"We are co-designing services with children, their families and the community," he says.
NHS Croydon chief executive Caroline Taylor agrees.
"We have a history of partnership working locally and we thought this would be a very exciting opportunity," she says.
"We have built an enormous amount of engagement and enthusiasm and we have examined the evidence base for where we might intervene."
Ms Taylor says that through the pilot both organisations have learned it is critically important to do the "early stuff" well - such as of gathering evidence and building commitment.
"Senior leadership has been important as it signals that the pilot is important," she says.
The Croydon Total Place pilot has spent much of its time engaging staff and service users and encouraging staff to work beyond their traditional teams.
"It is about generating the understanding and excitement to think out of the box," Ms Taylor says.
She is confident the pilot will lead to savings in both "human and financial terms".
"We are aiming to create enough short term savings to give ourselves headroom to impact on the long term so we are no longer just fire-fighting."
The Total Place pilot will consider rearranging teams of staff and will analyse traditional roles and jobs.
"We won't suddenly abolish all professional roles but we want to find out what distinctive contributions staff can make, what they have in common and what they do differently. Ultimately it is about asking what does this child and this family need," Ms Taylor says.
With a significant overlap in how multiple agencies meet the needs of children and parents, the pilot teams believe better outcomes and lower costs can be achieved by shifting local and national resources towards preventative work in early years.
Through extensive analysis, in conjunction with partners and customers, the pilot has set out to look at how well services match local needs; gaps in provision and access; evidence of whether services reach those who need most help; the effectiveness of funding allocations, interventions and services to achieve outcomes; and the alignment of services.
It also hopes to unearth the barriers to collaboration and how to overcome them, for better services at lower cost.
Croydon Total Place
Cohort pre-natal to seven year olds, plus families
Target group children getting off to a poor start in life
Concerns physical, emotional and cognitive development
Potential sources of efficiency
focus on how early years' services are provided
avoiding expenditure in later years of childhood
The methodology
Four workstreams:
collection and analysis of secondary data for theory and practice
mapping of existing services against customer journey
mapping of expenditure flows by type and timing of intervention
customer insight through listening to stories
Main engagement model of multi-agency, cross-professional workshops based on "systems thinking"
Intentional service design approach