Trust rated as outstanding overall and for being caring, effective and responsive
All children referred to the hospital were seen within six weeks
Neonatal services rated as inadequate for safety because of poor staffing levels
A top children's hospital has received the highest possible rating from the Care Quality Commission.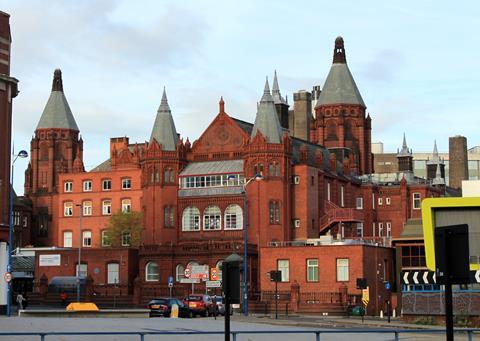 Birmingham Children's Hospital
England's chief inspector of hospitals rated Birmingham Children's Hospital Foundation Trust as outstanding following an inspection by the CQC in May 2016.
It is the first dedicated children's hospital trust to be rated outstanding, although since the inspection was carried out, the trust has merged with Birmingham Women's Hospital FT. Evelina London Children's Hospital, which is part of Guy's and St Thomas's Foundation Trust, was rated outstanding last year.
The trust was rated outstanding for whether its services were caring, effective and responsive, and good for whether they were well led. However, inspectors said the hospital requires improvement for safety.
Specific concerns were raised about neonatal services, which were rated as inadequate for safety. Staffing levels for consultants in neonatal care did not meet best practice guidelines and learning from serious incidents in neonatal was not being shared consistently across the trust, the CQC said. The service was rated requires improvement overall.
The inspections looked at accident and emergency, medical care, surgery, paediatric critical care, neonatal care, transition services, end of life care, outpatients, and child and adolescent mental health services.
Chief inspector of hospitals Professor Sir Mike Richards highlighted the trust's culture of support and team work.
He said 100 per cent of children referred to the hospital were seen within six weeks, and no patient waited more than four hours once admitted to the trust.
Sir Mike said: "Feedback from parents and children was extremely positive, with many reporting they were treated with respect and dignity. Bereaved parents were given genuine, compassionate care with clear emotional support if a child died.
"When communicating with children, staff used language that was jargon free and easy to understand, using play, toys and nursery rhymes to maintain engagement."
The report also highlighted how: staff provided outstanding personalised care to learning disability patients; an "express" MRI scanning service allowing minimal stays in radiology, and freeing up seven beds a day; a complex care team had planned a holiday for two long term ventilated patients; and "storytelling therapists" worked with children's anxiety during their stay in hospital.
The trust needed to "review its governance processes to ensure neonatal services assess, monitor and mitigate risks to all neonates across the trust", the CQC report said.
Community mental health services for children and young people aged 0-25 were criticised. The contract for these services was awarded to a consortium of providers including Birmingham Children's Hospital, the Children's Society, Beacon UK, the Priory Group and Worcestershire Health and Care trust in April 2015. The new service began in April 2016.
The CQC inspected community mental health services last May, a month after they had gone live. Inspectors noted a vacancy rate of 26 per cent in child and adolescent mental health services and a lack of up-to-date care plans in place for CAMHS patients.
"Our inspectors will return at a later date to check on the progress of these areas", the CQC report said.
Michelle McLoughlin, chief nurse for Birmingham Children's Hospital, said the trust took the initial CQC feedback very seriously and quickly made improvements. "This included a review of our staffing structure and calling upon the expertise of the Neonatal Unit team at Birmingham Women's Hospital. Our focus now is to create a single Neonatal Unit across our two sites", she said.
This story was amended on 21 February to correct an error in the CQC's press release, which stated Birmingham Children's Hospital was the first children's hospital to be awarded an outstanding rating.
Source date
21 February 2017