Birmingham Women's and Children's Foundation Trust will no longer have interview panels for senior roles without a representative from a black or minority ethnic background, the chief executive has said.
Sarah-Jane Marsh told HSJ the "conversion rate of people applying for jobs, getting to interview and getting jobs seems to disadvantage people from a BME background".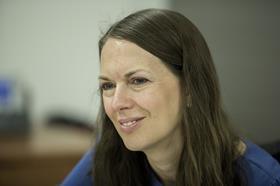 She said the trust will not have any interview panels for band 8a or above without a BME person on them.
Ms Marsh said: "I would like to go lower but in some bands you only have two people on a panel anyway. I don't want it to be tokenistic."
She announced her decision on Twitter last month: "I have taken the decision that I will no longer sit on any interview panel that does not have a BME member. We need to end 'the white wall'."
She told HSJ: "When people walk into a room and they don't see diversity, some people's performance automatically drops. If all they see is a white wall, the automatic response is 'that is what this organisation is'.
"I felt that I needed to do something personally; if the chief executive can send out a signal it is powerful."
Ms Marsh said the trust will monitor the outcomes "carefully" via "conversion rates".
"Some of my team have decided to do it off their own bat anyway, which would be my preference rather than enforce it as a hard and fast rule, but when it starts to spread I will want a deadline," she added.
Ms Marsh also said she is considering not accepting tenders where the bidding team is all men or participating at conferences where the panel is all men.
"I will ask for assurances that [the panel] is a diverse group," she said.