Birmingham Women's Foundation Trust and Birmingham Children's FT have completed their merger, creating the first single specialist trust for both women and children in England.
The organisation, renamed Birmingham Women's and Children's Foundation Trust, will retain its two locations. Plans to build a single site in Edgbaston are unlikely to be carried out "for several years".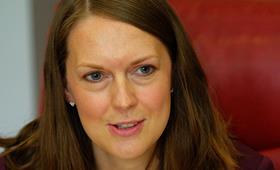 HSJ understands plans to build a new hospital site were dropped due to difficulties securing capital funding.
In a statement the new trust said: "Although work on options for [the single site] will continue, any new building would be subject to funding and unlikely to be developed for several years."
In Decemeber, the trusts revealed the Department of Health had approved £16.1m in capital funding, which is intended to be used for estate improvements at the Birmingham Women's Hospital site.
HSJ first reported in January 2016 that the trusts intended to merge, following the appointment of joint chief executive Sarah-Jane Marsh.
In a statement today, Ms Marsh said: "I am so thrilled that all of our hard work has finally paid off and our two amazing hospitals are now united under the leadership of one organisation – Birmingham Women's and Children's Foundation Trust.
"This is the first important step in enabling our vision of delivering world leading, family centred care for women, children and families in our region and beyond.
"We have the expertise, enthusiasm and passion to build on our already outstanding track record of delivering high quality care, innovation and improvement, and together are committed to changing the face of healthcare for generations to come. An exciting future lies ahead."
Source date
1 February 2017