Bolton's financial position has improved since 2012-13, bucking the national trend.
Finance director says turnaround was achieved by devolving budget responsibility, rather than ramping up "central control".
Trust avoids external consultants and interims, despite being warning of "gross error".
INTERVIEW: The financial turnaround at Bolton Foundation Trust has been achieved by ignoring many of the accepted rules for struggling trusts, its finance director has said.
Simon Worthington told HSJ that rather than ramping up "central control" of its budgets, Bolton's success has come through devolving responsibility to clinical leaders.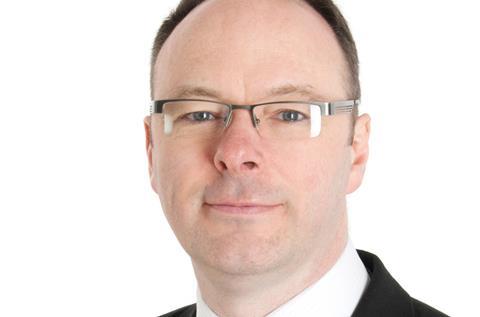 External consultants and interim appointments have also been avoided, he said, despite a warning from a turnaround director that he was making a "gross error" by using internal staff to cover a crucial position.
Mr Worthington joined the trust in 2013, after an investigation found that recurrent savings had been "misreported". A planned surplus had turned into a £2m deficit in 2011-12, and ballooned to £14m in 2012-13.
While most of the acute sector's finances have deteriorated steeply since then, Bolton has been steered back into balance. Its deficit was reduced to £8m in 2013-14 and a small surplus was achieved last year. A £1.6m surplus is forecast for 2015-16.
Mr Worthington, who was named finance director of the year by the Healthcare Financial Management Association last week, said: "We're the only trust that's come out of breach of the Monitor licence for such large scale financial issues without being taken over by another trust. We've done it on our own without income support, whilst improving quality and performance at the same time.
"Most people in turnaround have put more central control in, and that's what I was asked to do initially by our chair. But we've had success by doing the opposite, by devolving everything and giving people more responsibility.
"Normally you draw things in when you're in trouble but in most cases that just divorces people from the reality of what's happening.
"So we've moved to a situation where all the money is devolved to the divisions. There's no central reserve or pot of money and it's removed a whole list of excuses as to why people can't manage their budgets."
We removed a whole list of excuses as to why people can't manage their budgets
Although maximising income through coding has been a factor, leading to disputes with commissioners, Mr Worthington points to the reference costs index as evidence of real efficiencies being made. The index, which pulls together cost data for trusts, suggests Bolton has gone from being 6 per cent less efficient than average in 2012-13, to 6 per cent more efficient than average in 2014-15.
Lord Carter's NHS efficiency review has also put the trust among the most productive, in its initial findings, and the estimated £16m (6 per cent of turnover) in potential savings identified by his team will be broadly in line with the trust's cost improvement plan next year.
There has also been a sustained effort not to use interims and management consultants. Mr Worthington said: "When we suggested to Monitor that I would fulfil the turnaround director functions, they asked me if I was capable of doing that as well as being finance director… there was obviously a personal risk with this.
"Our departing turnaround director thought I should have an interim deputy turnaround director but I said I'd work with two internal programme management officers. I was told that was a gross error but what we've done has worked."
Other initiatives included:
All managers are told to complete e-learning packages on NHS finance from the HFMA, and the trust now has one of the highest uptakes in the country.
The trust was being fined about £2m a year for missing treatment targets, and has greatly reduced these costs through improved performance.
A range of support and intervention if a division is not delivering, including the potential for a capability review which can result in a change of leadership. Specialty leaders are required to meet directly with the executive to explain issues and identify their plan to improve.
Producing financial results on the first day of the month, which enables swift action to be taken and brings financial consequences to the forefront.
Use of stringent auditing checklists, which are often set aside once foundation status is achieved.
Identifying areas where the trust was not being compensated correctly through the national tariff, such as for secondary care therapies.
Mr Worthington, who was previously deputy finance director at South London Healthcare Trust, described financial turnaround as "the art of making people bothered", rather than implementing a "big plan", and stressed that maintaining morale has also been crucial.
He added: "I didn't want to come in and say everything was terrible, because people wouldn't react well to that, so we talked about Mo Farah before he won everything and became the best. He was an excellent athlete but still worked really hard to improve. We used this as a metaphor and you'll still see pictures of him up in our finance department."
Su Long, chief officer of Bolton Clinical Commissioning Group, said: "People will be aware that we've had some contractual disputes and we didn't sign our contract until November this year, but it's great news for Bolton that Simon and the trust are being recognised and winning awards."
Source
Information provided to HSJ