New mental health urgent crisis support unit opened near Bradford
Shipley unit is the first of three designed to take pressure off A&E by directing mental health patients to other services
Units funded through West Yorkshire Urgent Emergency Care Network vanguard
SERVICE DESIGN: The first of three mental health urgent crisis support units has opened in West Yorkshire as part of vanguard-funded project to ease strain on accident and emergency departments.
The new "Haven" unit in Shipley outside Bradford has been set up as a community based facility, so patients attending A&E with mental health problems can be redirected to more appropriate care and support.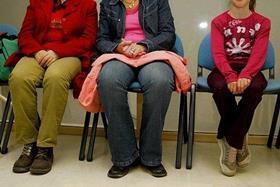 Patients will also be signposted to the new unit through the region's telephone crisis line and by community mental health teams.
It is a partnership between Bradford District Care Foundation Trust, Bradford Metropolitan District Council and The Cellar Trust charity. It has been funded with £284,000 from the West Yorkshire Urgent Emergency Care Network vanguard.
The unit will be staffed Cellar Trust support workers, former service users, social workers, and community and first response mental health teams from Bradford District Care.
The trust's operations and nursing director Debra Gilderdale said the unit aims to meet the recommendations of the Mental Health Taskforce by having more services in the community and voluntary sector.
She said the new unit also forms part of the vanguard project to deliver major service change, which will include rapid crisis response through emergency response control centres and "street triage".
She added: "It's very much promoting a non-clinical environment, it's an alternative to the hospital.
"We want to reduce the number of individuals inappropriately attending A&E. Eventually what we want is if Yorkshire Ambulance Service treat an individual they then bring them to the Haven, not A&E.
"This contributes to our wider strategy of suicide reduction. It's not just about crisis, it's not just about supporting people in distress as that of prevention, building services with the whole system, working with other organisations as part of delivering new models of care that are integrated."
The Haven unit opened on Tuesday and operates from 10am to 6pm seven days a week. It builds on the 24/7 First Response mental health crisis service set up last year.
Through the new First Response team, which is a single point of access for mental health services, Bradford District Care has reduced its out of area placements from 106 in 2014-15 to none last year – saving £1.88m.
Based at The Cellar Trust in Shipley, the Haven unit will offer a non-clinical environment for vulnerable people in distress to get support from trained specialists, former service users and support workers.
It will provide support to patients across Bradford, Airedale, Wharfedale and Craven.
The unit will take referrals from the First Response team based at the A&E as well as from the community teams across the region and through the single point of access line.
Haven units in Leeds and Calderdale are also planned.
Source
HSJ interview and trust press release