Nicola Lees to take early retirement for family reasons
Bradford District Care FT launches search for new chief executive
The leader of a mental health and community trust has announced she will retire at the end of April for family reasons.
Bradford District Care Foundation Trust chief executive Nicola Lees will be taking early retirement due to a family illness.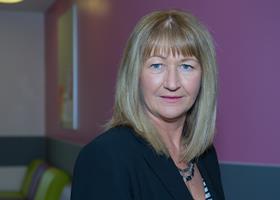 Ms Lees said: "It is with a heavy heart that I have made this very difficult decision for family reasons.
"It has been a privilege to work with such committed staff across all areas of the trust.
"I know I will be leaving an experienced and capable board, a talented workforce full of innovative ideas, and an organisation that can respond positively to change."
Ms Lees is a registered mental health nurse and joined the trust as executive director of operations and nursing in March 2009 from Greater Manchester West Mental Health FT. She was made chief executive in November 2016.
She was also the chief executive mental health lead for the west Yorkshire and Harrogate sustainability and transformation partnership. The trust confirmed Ms Lees will step down from this role as well.
Trust chair Mike Smith said: "I have had the privilege of working with Nicola for over nine years at the trust and throughout this time she has demonstrated unwavering commitment to the organisation, has led significant service transformation both locally and across west Yorkshire, and consistently championed the values and behaviours enshrined within the NHS.
"She has been a role model for many staff, particularly those that she has mentored and supported over the years, and she will be greatly missed. I know this has been a difficult decision for Nicola but we fully understand why she has made this choice."
The trust has started searching for a new chief executive.
Source date
8 January 2018