Bradford District Care FT appoints Brent Kilmurray as chief executive
Mr Kilmurray will take up the post in August and succeed Nicola Lees
He is currently chief operating officer and deputy chief executive at Tees, Esk and Wear Valley FT
A mental health and community trust has appointed a new chief executive following its previous leader announcing early retirement.
Bradford District Care Foundation Trust announced today it has appointed Brent Kilmurray as its new chief executive.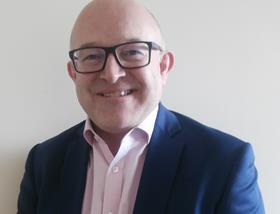 Current chief executive Nicola Lees announced in January she will be taking early retirement due to a family illness.
She steps down this month and deputy chief executive Liz Romaniak will act as interim until Mr Kilmurray joins the trust at the end of August.
Mr Kilmurray is currently chief operating officer and deputy chief executive at the Tees, Esk and Wear Valley FT.
He began his career in local government before joining City Hospitals Sunderland FT, then moving to South of Tyne and Wear Community Health.
Mr Kilmurray became executive director of business strategy and performance for South Tyneside FT, after leading the successful transfer of community services into the trust as part of the national Transforming Community Services programme.
He joined TEWV in 2013 where he has developed new mental health services covering children's crisis and liaison psychiatry, working across different provider organisations.
He said it was an exciting time to join Bradford District Care due to the good work being done internally and in partnership across the region.
Mr Kilmurray said: "I am keen to get started working with the team to build on this and to lead the trust into the future.
"I am also looking forward to working with colleagues from partner organisations to help shape safe, effective and sustainable services for communities across the area."
Bradford District Care is part of a joint committee of four mental health trusts in the west Yorkshire and Harrogate sustainability and transformation partnership.
Trust chair Mike Smith said: "[Brent] will bring a wealth of experience to the role across hospital and community services, working with a range of partners to deliver services across a broad geographical area."