Leaders in Liverpool were twice given assurances that inspection concerns about a community provider would not stop it taking over a major contract, before regulators changed their mind, HSJ has been told by the city's mayor.
As reported last month, the planned takeover of Liverpool's community services by Bridgewater Community Healthcare Foundation Trust has been blocked by NHS Improvement due to its inspection rating.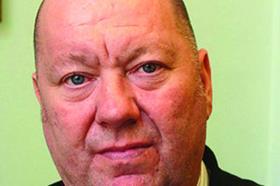 The trust was rated requires improvement by the Care Quality Commission following an inspection last June. The rating was published in February, though the broad findings were known several months before this.
The procurement process for the £77m core contract began before NHSI introduced rules requiring that trusts involved in large takeovers of services should be rated good or outstanding.
Although Bridgewater would have held the contract, Liverpool city council was also involved through a partnership arrangement.
Liverpool mayor Joe Anderson told HSJ: "NHS Improvement are probably the most incompetent bunch I've ever come across.
"Why didn't they halt the process back in October last year, when we all knew that Bridgewater would not be getting a good CQC rating?
"The process was paused back then anyway [due to concerns over the funding envelope] so it's not like there wasn't time to think about it.
"I was actually given assurances by NHS Improvement twice, around September and October last year, that a requires improvement rating would not be a barrier to our bid.
"This has cost millions because it's been going on for two years."
NHSI did not wish to respond directly to Mr Anderson's comments, but HSJ previously asked its chief executive Jim Mackey about the decision not to intervene earlier.
He said the transaction process had been started in an "old Trust Development Authority world", and added: "It was always going to be the case that there would be a lot of unhappy people whether it got finished as it was or we changed it.
"People thought for good reason, 'well this was done before those rules' [and] we need to consider whether we should have gone back…We'll do a drains up and say 'how did this happen?'"
The decision to disband Liverpool Community Health Trust was made after serious care failings were uncovered.
The interim leadership arrangements at the trust are due to end on 30 April, when management of the services was due to transfer to Bridgewater. They will instead transfer to Alder Hey Children's FT in a short term arrangement, with Aintree University Hospital FT and Royal Liverpool and Broadgreen University Hospitals Trust offering support.
NHSI is considering what steps should be taken to deliver a long term solution for the services.