APPOINTMENT: The chief executive of Pennine Acute Trust is to move to the south coast on a secondment expected to last for up to a year.
Gillian Fairfield will take over as chief executive of Brighton and Sussex University Hospitals Trust in April after two years at Pennine Acute.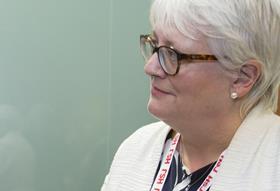 BSUH has been run by Amanda Fadero, the deputy chief executive, since January after Matthew Kershaw left to run East Kent Hospitals University Foundation Trust. Ms Fadero will return to her substantive role when Dr Fairfield arrives.
Dr Fairfield was recommended for the Brighton job by the NHS Trust Development Authority and the move was agreed by the chairs of the two trusts.
Brighton has struggled with its accident and emergency targets in recent years. In August, the Care Quality Commission rated the trust "requires improvement" and highlighted patient flow issues and pressure on the emergency department. It is understood the CQC is likely to reinspect the trust soon. In October, the CQC rated the trust's urgent and emergency services "inadequate".
The trust is also heading for a £38m deficit this financial year against a plan of £17m.
Dr Fairfield said: "I am pleased to join the trust and it will be a huge privilege to lead it forward into the future. I want to ensure that the people of Brighton and Sussex continue to receive the caring, compassionate health care services they so richly deserve."
Trust chair Julian Lee said: "We look forward to welcoming Dr Fairfield to Brighton and Sussex University Hospitals and know that her breadth of experience and strong record of delivering improvement will be a huge benefit to BSUH."
Pennine Acute chair John Jesky said: "Gillian's contribution to the trust has been tremendous and she will be missed both professionally and personally. Under her stewardship the trust has made many improvements and seen innovations that will continue to resonate long after her departure."
Mr Jesky's term as chair ends next week and the vice chair Christine Mayer will take over. The trust's finance director, Damien Finn, will become interim chief executive.
Source
Information provided to HSJ