INTERVIEW: The Calderstones Hospital 'brand' was so damaged that its closure became inevitable, its chief executive has conceded.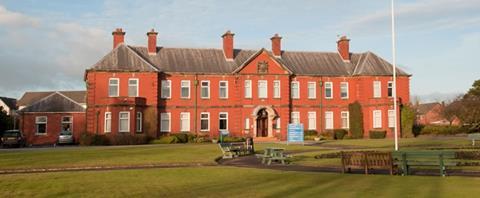 Calderstones Partnership Foundation Trust
Last week NHS England confirmed that Calderstones Partnership Foundation Trust's main site in East Lancashire will close within three years.
The site includes several modern units, with the most recent completed in 2013 at a cost of £7m. The trust is to be taken over by Mersey Care Trust in July.
When a government adviser on learning disability services said Calderstones should be closed earlier this year, the trust argued the recommendations were not relevant for its secure services.
Asked why national officials had ultimately disagreed with the trust, chief executive Mark Hindle told HSJ: "The Calderstones brand represents the old way of providing services. I think it has connotations that conjure up the wrong image for people who are admitted."
But he added: "I think we need to differentiate Calderstones from somewhere like Winterbourne View, which we have been compared with in the media. This is about new service models and a new strategy, and the staff are fed up with being compared with the stuff that happened at Winterbourne.
"There is some great care going on here, and we've been talking to Mersey Care about a sustainable future for a long period of time, so we were already on this journey to some extent."
He said the future of the main Calderstones site would be decided by NHS England and Mersey Care, but suggested that "someone could say 'we've got these very modern facilities here already'". The site would also be a prime location for housing as it is in the affluent village of Whalley in Lancashire.
More than half the patients at Calderstones Hospital are in secure units, with many having been referred from the courts and prisons for serious violent offences.
Mr Hindle said: "The alternative to some people serving their sentences in secure units where they can receive treatment, is to leave them in prison where they have no access to treatment.
"So there will absolutely still be a need for secure units, because prison isn't the right place. It's whether they'll be needed at the same scale [as Calderstones] and whether someone would stay 15 years to see out a sentence."
He added: "Hindsight is a marvellous thing, but [the new buildings] were needed because there were no facilities for patients to be discharged to."
He said he was working to ensure that staff are offered posts with Mersey Care or elsewhere in the NHS.
Calderstones Hospital opened in 1915 and was initially used as a military facility before reverting to its intended use as a mental asylum. It went on to house 3,000 people in the 1970s, before being scaled back as standards of care were modernised.
Source
Information provided to HSJ