Lancashire County Council has refused to meet the costs of patients being resettled in the community
Council says NHS dowries "not enough" to fund care
Some discharges already delayed by the dispute
Care costs can be as much as £300,000 a year
PATIENT EXPERIENCE: A funding dispute threatens to delay the discharge of learning disability patients from Calderstones Hospital, HSJ has learned.
Lancashire County Council, which will become responsible for dozens of cases, has refused to meet the costs of patients being resettled in the community.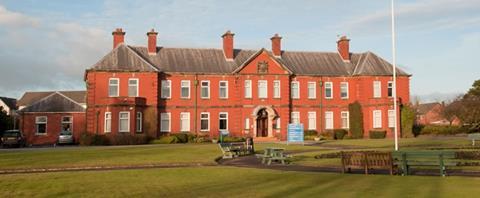 The Calderstones site is due to be closed within three years, as part of the government's Transforming Care programme to move patients into the community.
Although there is a "dowry" system through which the NHS will reimburse local authorities for the care of some patients, these will only be available in about a third of cases.
Even where the dowries are available, HSJ was told by a councillor that in many cases they are not adequate to meet patients' complex care needs.
Local sources said the discharge of some patients has already been delayed by the dispute. Care costs per patient can be as much as £300,000 a year.
In a January board report, Calderstones Partnership Foundation Trust said 33 patients had been discharged since April 2015, but it had "expected" to discharge 89.
According to minutes of the council's health overview and scrutiny committee meeting last month, the local authority has written to the health secretary "expressing concern about the financial impact of the Transforming Care programme".
Although other councils will also be responsible for patients discharged from Calderstones, more than a quarter of the site's 180 residents are from Lancashire.
Tony Martin, the council's cabinet member for adult and community services, said government cuts meant the council has to find further savings of more than £200m by 2020, in addition to those already identified.
He added: "Of course we support the NHS Transforming Care programme… It's the right thing to do, however, we have made our concerns clear to the health secretary and to the chief executive of NHS England that the NHS needs to ensure that the full, long term costs for councils of delivering the Transforming Care programme are funded.
"We acknowledge that some limited financial support has been offered through the programme, however, this is not enough."
The Transforming Care programme was set up in the wake of the Winterbourne View scandal, to improve autism and learning disability services by arranging new home based care for people currently in long term inpatient settings.
Julie Higgins, NHS England's director of transformation for learning disabilities, said: "For people who have been in hospital five years or more, specific payments will be made by the NHS to local authorities to enable their needs to be met in the community.
"NHS England and partners will be meeting shortly to discuss this on an individual level and all stakeholders will be updated as soon as we can."
A report published by the national commissioning body in October said: "Local transforming care partnerships (CCGs, local authorities and NHS England specialised commissioning) will be asked to use the total sum of money they spend as a whole system on people with a learning disability and/or autism to deliver care in a different way to achieve better results.
"This includes shifting money from some services (such as inpatient care) into others (such as community health services or packages of support). The costs of the future model of care will therefore be met from the total current envelope of spend on health and social care services for people with a learning disability and/or autism."
It said inpatient closures across the country are expected to release "hundreds of millions of pounds" for better community provision.
Source
Information provided to HSJ