Chief executives of Calderstones and Mersey Care trusts say more mergers should be used "to create organisations that are strong and sustainable"
The trusts are due to merge this summer
Comments follow turnarounds at Calderstones Hospital and Wexham Park
STRUCTURE: Two more trust chief executives have made the case for provider mergers, following the turning around of troubled mental health trust.
The Care Quality Commission this week published its inspection report for Calderstones Partnership Foundation Trust, awarding it a "good" rating.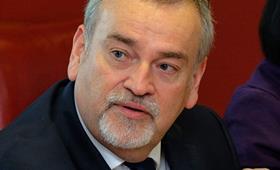 The learning disabilities provider was heavily criticised after a previous CQC inspection in 2014, particularly for its over use of face-down restraint on patients, and other restrictive practices.
Although the Lancashire trust was not rated after this visit, it was widely accepted that it would have been "inadequate" under the current ratings process.
The CQC said the most significant improvements included the reduction in the number of episodes of restraint, seclusion, rapid tranquillisation; and the eradication of the use of emergency response belts.
Calderstones has been preparing for a merger with Mersey Care Trust for about two years, which is set to go ahead in July, and said its partner trust had contributed significantly to the improvement.
Calderstones chief executive Mark Hindle said the trust had learned from the No Force First initiative at Mersey Care, with quick escalation of issues when they are identified.
He told HSJ: "Undoubtedly the shared work has helped us, we've virtually eliminated prone restraint.
"There should be more mergers to create organisations that are strong and sustainable, and I think we're a good example of what can be achieved.
"I think they probably need to come into fashion more, but it's critical that boards aren't forced into it. If that happens I think they're much less likely to succeed."
Mersey Care chief executive Joe Rafferty added: "Calderstones were able to shortcut a lot of the learning by engaging with us, and this is a really strong indication of how organisations can drive massive change by working together. It was always a two way process, however, and we've also learned a lot from Calderstones about information management, for example.
"A lot of mergers in the past felt like the organisations had their arms twisted, but I think it's all about the attitude you take. From our experience you can get into a conversation which is about formally bringing two organisations together without it being oppositional.
"I say there is room for more [mergers] although it's not an automatic solution."
Their comments follow Sir Andrew Morris, chief executive of Frimley Health Foundation Trust, calling for more trust takeovers, following the successful turnaround at Wexham Park Hospital, which his trust acquired.
Calderstones was rated "good" for effectiveness, care, responsiveness and leadership, and "requires improvement" for safety by the CQC.
The report said both trusts' "positive behavioural support" plans, which are drawn up with patients and focus on reducing restrictive practices, were "exceptional".
The inspectors added: "The implementation of the new model had significantly changed the culture within the trust and enabled staff to reflect on their practices to identify areas of improvement.
"The board was the driving force behind the changes and they had supported staff whilst maintaining good oversight regarding the monitoring and implementation of the changes…
"This had been achieved despite the uncertainty regarding the future of the service."
The main Calderstones Hospital site in Whalley is due to be closed within three years, under NHS England's Transforming Care programme, and Mr Hindle said the CQC's findings should not change this.
He added: "So long as closure is predicated on the provision of high quality community places then I think that's the right thing to do."
Source
Interviews and CQC report