Cambridgeshire and Peterborough CCG chief to head up mental health and community care trust
Tracy Dowling replaces Aidan Thomas who is retiring in the summer
Ms Dowling is also accountable officer of Cambridgeshire and Peterborough STP
Cambridgeshire and Peterborough Clinical Commissioning Group chief officer Tracy Dowling is leaving to head up the area's mental health and community care provider.
Cambridgeshire and Peterborough Foundation Trust announced it had appointed Ms Dowling as its new chief executive today. She will take over in "the summer" from Aidan Thomas, who announced his retirement in February, the trust said.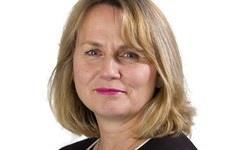 Ms Dowling is also accountable officer of the Cambridgeshire and Peterborough sustainability and transformation partnership. A trust spokesman told HSJ STP partners and system leaders were yet to come to a decision on whether Ms Dowling would remain in the pivotal post.
The CCG said no formal decisions about a full time replacement or interim have been made. Ms Dowling will remain in her CCG post in the short term, the CCG confirmed.
Prior to joining the CCG, Ms Dowling was a director of operations and delivery for NHS England, working with the East Anglia area team. She has was also strategic commissioning director at NHS Suffolk for four years.
The FT, which has 3,400 staff, provides community, mental health and learning disability services across Cambridgeshire and Peterborough, and children's community services in Peterborough.
Ms Dowling said it was an "absolute privilege" to become the trust's new chief executive. "I am confident I can continue the legacy being left by Aidan and also use my own experience to help the trust to continue to improve the services it provides," she said.
Trust chair Julie Spence said: "We are delighted to appoint Tracy as the new chief executive of Cambridgeshire and Peterborough FT. She was the outstanding candidate in a high calibre field. Her background and experience make her the right choice to take our trust forward.
"She has a proven track record of developing clear strategies for improving services by working in partnership with patients, carers, partners and stakeholders.
"Her knowledge and her commitment to collaborative leadership makes her the exactly the right choice for the trust."
CCG chair and chief clinical officer Gary Howsam,said in a statement: "Although Tracy will no longer be at the helm of the CCG, I am delighted that she will continue to play a major role within our system, heading up our main community and mental health provider, and a key player in our STP.
"With primary and community care a priority focus area for our local health system it's reassuring that we will be able to continue to work alongside Tracy and benefit from her expertise, knowledge and understanding of the pressures our whole system faces now and in the future.
"I would like to thank Tracy for her dedication, enthusiasm and determination in leading the CCG and striving to ensure we provide the highest quality of healthcare for our patients and population."