Cambridgeshire and Peterborough CCG identifies "additional £15.2m of risk not included in the financial forecast"
The CCG is one of 14 areas included in capped expenditure programme
HSJ understands CCG poised to appoint finance director as interim chief officer
The clinical commissioning group covering one of the 14 areas subject to controversial new funding restrictions has warned its finances "could deteriorate" after identifying an "additional £15.2m of risk not included in [its] financial forecast".
Cambridgeshire and Peterborough CCG's July finance report said it had identified mitigations to cover just under half of the costs, but its financial position "could deteriorate" by £8m, which would leave it with a £23.8m in-year deficit.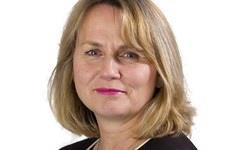 CCG chief officer Tracy Dowling is leaving to lead a trust this summer
The report, to be discussed at a governing body meeting today, said: "The CCG has identified an additional £15.2m of risk not included in the financial forecast… This would not be acceptable and as part of the CEP further mitigations have been agreed to address this position. These will be reflected in the month three position once further work is carried out with the providers impacted by the actions."
HSJ has also learned chief finance officer Jonathan Dunk is poised to become the CCG's new interim chief officer. The CCG confirmed he would take up the role in August for six months while a recruitment process takes place.
The move follows Tracy Dowling announcing in May she was leaving the CCG to become chief executive of Cambridgeshire and Peterborough Foundation Trust. She will replace Aidan Thomas who is retiring.
Cambridgeshire and Peterborough is one of 14 health economies, most of which are sustainability and transformation partnership areas, subject to the new CEP, which was revealed by HSJ last month.
The areas have been chosen because system leaders are expecting them to fall short of their 2017-18 control totals.
The areas have been told to "think the unthinkable" and warned they will need to take "difficult decisions" such as closing wards and services, extending waiting times and stopping some treatments.
Cambridgeshire and Peterborough CCG, which was set a £15.5m deficit control total by NHS England for 2017-18, has long struggled financially and was placed in special measures in August.
The CCG missed its formal planned deficit of £3m for 2016-17, but it did achieve a revised £17.4m deficit control total. It then released 1 per cent of its reserves, meaning it recorded a formal deficit of £7.5m.
CCGs were originally required by NHS England to ringfence the funds for transformation projects. However, following a deterioration in provider finances, they were subsequently ordered to use the cash to improve trusts' financial positions.
A CCG spokeswoman said: "At the point of CCG plan submission to NHS England in March these risks had a net value of £12m, which has now reduced to £8m as we have greater confidence on delivery of the CCG planning assumptions. The CCG has publicly reported on these net risks throughout 2016-17, and at all stages of the 2017-18 planning process, these are not new or additional risks to the planned position.
"Working with NHS England, NHS Improvement and local acute providers, the CCG has identified a further range of mitigations which could, subject to appropriate approvals and following due process, alleviate the residual financial pressure if the identified risks do materialise. These mitigations have been put forward under the national CEP and are set out in the governing body report in section 6.4."
Source
Governing body papers and HSJ research