MRI technology has multiple roles at multiple points throughout the prostate cancer patient's journey right from diagnosis to monitoring disease progression, say Professor Anwar Padhani and Alistair Piggot
For the first time since records began, prostate cancer has overtaken breast cancer to become the third deadliest disease in the UK.
According to recent research by Prostate Cancer UK, 11,819 men died of prostate cancer in 2015, the equivalent of one every 45 minutes, compared with 11,442 women who died of breast cancer.
Sponsored by
Since 1999, the number of women dying from breast cancer has been steadily decreasing, while prostate cancer deaths continue to rise.
Despite the alarming figures, the prospects for men with prostate cancer are actually better than ever, with survival rates being 2.5 times higher than they were 30 years ago.
Due to an increasing and ageing population, improving our knowledge of prostate cancer and the care offered is a priority.
The NHS has recently announced a new pilot service that aims to reduce waiting times for men at initial diagnosis. Under this rapid pathway approach, doctors will also use the latest MRI scanners to search for signs of the disease in order to precisely target biopsies to assess tumour aggressiveness.
MRI technology
In the research community, there is an ongoing debate over which tests and techniques should be used as part of a widely available prostate cancer screening programme. Researchers are now looking at using next-generation MRI technology, such as the Siemens Healthineers MAGNETOM scanners, to improve the accuracy of diagnosis for improving treatment.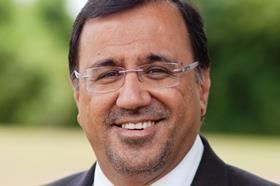 The problem with the traditional prostate specific antigen screening followed by a non-targeted biopsy, is that it leaves more people harmed than saved. The use of this combined PSA-biopsy means that we overdiagnose patients who don't need treatment. It doesn't tell us whether a cancer is slow-growing and will never cause harm, or if it's fast-growing and needs treatment.
By introducing MRI into the pathway, it is possible in the long term to reduce death rates and the number of unnecessary treatments in men who don't need it
This is where the true value of MRI comes in, because it is more likely to detect the cancers that are more likely to cause patient harm. By offering a PSA test followed by an MRI scan, healthcare professionals can focus on those patients who actually need biopsy and via a MRI directed biopsy find cancers that need treatment.
Adopting this method means that in the UK about 28 per cent of men can avoid biopsy where the scan is negative. For those patients who undergo an MRI directed biopsy, we will have a clearly defined target from the MRI, making the procedure more precise.
By introducing MRI into the pathway, it is possible in the long term to reduce death rates, and at the same time reduce the number of unnecessary treatments in men who do not need it. However, we must remember that MRI is also relevant beyond the point of diagnosis to further improve patient care. For example, it allows an earlier identification of recurrent tumours.
Precision medicine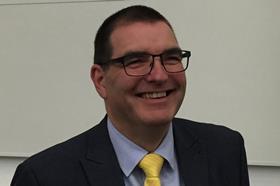 Currently, the treatments in prostate cancer are not as varied as they are for breast cancer; a disparity partly due to the significantly lower levels of funding for prostate cancer research. While breast cancer patients can be treated for specific sub-groups of the disease, prostate cancer has not yet been redefined in this much detail.
In this regard, MRI can help by monitoring the disease progression and assessing the patient's responses to treatment more precisely. Using these insights, it becomes possible to switch between different therapies in a timely fashion to make the disease controllable and enable patients to benefit from as many treatments that are available while keeping costs manageable. The idea is to use MRI monitoring to promote precision medicine so as to keep patients as well as possible, for as long as possible.
MRI has shown it has multiple roles at multiple points throughout the prostate cancer patient's journey, enabling clinicians to more confidently answer questions that directly affect their patients' lives. To prove the value of MRI use in prostate cancer, it is paramount for us to integrate imaging into advancing diagnosis and treatment, by interdisciplinary working with other clinical care givers.
Alistair Piggot is MR business manager GB&I at Siemens Healthineers.
Professor Anwar Padhani is consultant radiologist and professor of cancer imaging at Paul Strickland Scanner Centre.