APPOINTMENT: A large community healthcare trust has appointed an NHS England regional director as its new chief executive.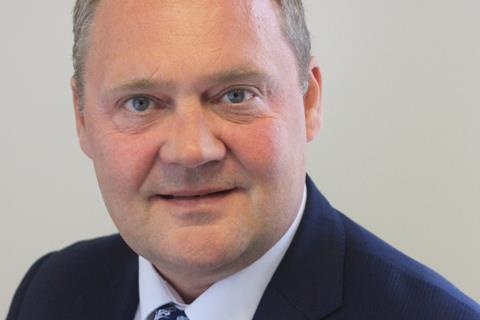 Central London Community Healthcare Trust has announced Andrew Ridley, currently NHS England's regional director for the South, will take up the post in October.
NHS England said on Thursday it will split its southern region in two after Mr Ridley departs, but the how this will look has not been announced.
Mr Ridley said he was looking forward to leading CLCH through the next stage of its development by building stronger partnerships with patients, providers and commissioners. The trust provides community health services to around 1 million people across London and Hertfordshire.
He said: "As the Five Year Forward View makes clear, high quality, person centred care delivered in the community is an essential focus of the future strategy for the NHS.
"CLCH's good rating from the Care Quality Commission last year shows the organisation is well placed to continue to deliver great care closer to home and work with partners to innovate and make more care available outside of hospitals."
Mr Ridley was national programme director for the better care fund and prior to joining NHS England he led a cross-government taskforce to improve the fund. Previously he was managing director for North and East London Commissioning Support Unit.
Between 2005 and 2011 Mr Ridley worked in leadership roles at NHS Tower Hamlets Primary Care Trust where he led a range of health improvement programmes focussed on primary and community based care.
Mr Ridley has also worked in acute hospitals and charities with roles at Guy's and St Thomas' NHS Foundation Trust and the Terrence Higgins Trust.
The trust's interim chief executive, Peter Coles, will leave at the end of June and deputy chief Richard Milner will stepping into the role until Mr Ridley starts.
CLCH chair Angela Greatley said: "We're delighted to appoint Andrew as chief executive. His experience across all aspects of the NHS will be a real strength as we continue to build partnerships across our nine London boroughs and Hertfordshire."
Matthew Swindells, NHS England national director for operations and information, said: "Andrew has made a superb contribution to the work of NHS England and health care across the south of England in his time here, as well as on the better care fund nationally."