FT had predicted the financial impact of CPE bug to be £700,000
Rapid increase in spending since 2010, but preventing spread is "vital"
Bacteria usually harmless but can cause serious infections for elderly patients with underlying conditions
PATIENT SAFETY: Efforts to contain the spread of highly resistant bacteria have cost a Manchester hospital trust more than £5m in eight months.
Central Manchester University Hospitals Foundation Trust had predicted the financial impact of screening and managing the spread of carbapenemase producing enterobacteriaceae to be £700,000.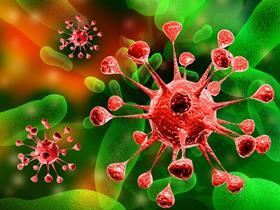 However, the trust's latest finance report, which covers the eight months to November 2015, shows costs have rocketed to £5.2m.
CPE, which are usually harmless on its own, is carried in the gut and can cause serious infections, especially in elderly patients with underlying conditions.
They are almost resistant to carbapenem antibiotics, a valuable group of antibiotics normally considered as a last resort for serious illnesses, so public health officials believe it is vital to prevent CPE spreading.
There has been rapid increase in CPE in the UK since 2010, especially in some London and Manchester hospitals.
The CMFT board papers, published earlier this month, said: "Over the first eight months of the financial year, the impact on financial performance from the steps taken to ensure the effective management of CPE is in the order of £5.2m compared to the original £700,000 envisaged in the plan."
The papers said this included £1.1m for testing costs and £2.7m for specialist medical services, including "lost activity in the heart centre resulting in income shortfalls and lost trading gap delivery directly attributable to bed capacity constraints".
Lost elective surgery activity was worth about £1.35m, the papers said.
A report to the board last summer said the trust was screening 6,000 patients a month for CPE, and 80-160 inpatients were carrying the bug at any one time. It does not routinely collect data on the number of patient deaths as a result of CPE.
A trust spokeswoman said: "CPE is a bug that is resistant to most antibiotics which is carried in the gut. There are a number of strains/types of CPE and some patients will be admitted with CPE and others may acquire CPE whilst they are in our hospitals.
"The trust has in place one of the most comprehensive screening policies across the health economy and is able to identify patients with CPE through a range of tests.
Dr Isabel Oliver, director of the field epidemiology service at Public Health England, said: "Preventing the spread of CPE is vital and will mean that carbapenems can continue to be used to treat patients with the most serious infections.
"Infections caused by CPE can be difficult to treat; screening patients and identifying those carrying carbapenem resistant bacteria early will help ensure that patients receive the best care, and should help to prevent the onward spread of CPE into and within health and residential care settings."
PHE has published CPE toolkits, which recommend hospitals screen patients on admission if they have previously been colonised or infected with CPE, or had close contact with a person who has. Patients who have been an inpatient abroad or in a UK hospital known to have problems with spread of CPE are also recommended for screening.
Source
Trust board papers and HSJ research