NHS England has confirmed that Greater Manchester's hospitals will still have access to national bailout funding next year, despite the devolution of health funding.
The national body said £450m allocated to the region last month represents its fair share of national "transformation" funding over the next five years, but will not prevent its acute trusts from accessing "sustainability" funds in 2016-17.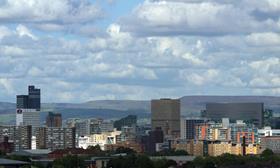 It had been unclear whether this would be the case, as planning documents published last month had combined transformation and sustainability into one funding pot from 2017-18.
A spokesman for NHS England said: "The £450m is equivalent to the transformation component alone for Greater Manchester over the five year period.
"The sustainability component will remain managed under separate arrangements for Greater Manchester until further notice."
NHS England would not reveal the calculations used to arrive at the "fair share", but said they may be published in the coming weeks.
Acute providers' deficits in Greater Manchester have been forecast to grow to around £100m by April.
From April £6bn of health and social care funding is set to be devolved to Greater Manchester.
A spokesman for the devolution project said: "We expect Greater Manchester to access sustainability funds separately. NHS England will determine the national conditions to access these funds and we anticipate working with them to determine how they are applied in Greater Manchester."
Source
Information provided to HSJ