Manchester trusts acknowledge need for "comprehensive range" of clinical networks
CCGs and council threaten to recommission services if meaningful changes are not agreed
Organisational mergers could be considered
COMMISSIONING: Three large acute providers have drawn up plans for a "single hospital service" in Manchester, as commissioners threaten to tender hospital services.
Central Manchester University Hospitals Foundation Trust, University Hospital of South Manchester FT and Pennine Acute Hospitals Trust have presented outline plans to the Greater Manchester health and wellbeing board, acknowledging the need to develop a "comprehensive range of clinical single services".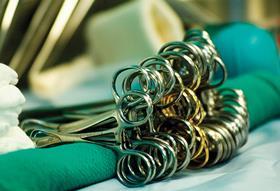 It gives a range of options that could be considered, including lead providers for specific services, a single lead provider, and organisational mergers. Commissioners believe there is too much duplication of services in the city, and substantial savings could be realised by addressing this. The plans have now been published online following a request from HSJ.
Services such as haematology, ophthalmology, oral and maxillofacial surgery and ear, nose and throat are likely to be among those under initial review, HSJ understands.
The trusts have agreed to appoint an independent review director to oversee the plans, which would go beyond those already agreed for emergency services under the Healthier Together programme.
Despite the outline plan being submitted to the health and wellbeing board, North, South and Central Manchester clinical commissioning groups and Manchester City Council have threatened to recommission hospital services if meaningful changes are not agreed by the providers.
Councillor Paul Andrews, who chairs the HWB, told the providers at last month's meeting: "With all the best will in the world, if it doesn't work with the providers over the next six months, then it does give us the opportunity to have this parallel process to be able to deliver what the commissioners want.
"I'm not saying I don't trust you, I'm just saying this extra recommendation may help to focus minds."
The trusts' outline plan says: "Manchester commissioners have given a very clear indication that the existing structures and arrangements for providing hospital services in Manchester are no longer acceptable.
"They have defined their minimum requirements as creating a single system with a unified focus for authority and accountability and a single contractual arrangement for hospital services in the city."
Although Pennine Acute largely operates outside the city of Manchester, its North Manchester General Hospital site is likely to feature in the plans.
It is anticipated the independent director would review the options and compile a report by June.
Meanwhile, the CCGs and council are moving towards a "single commissioning system", with a joint commissioning board meeting for the first time this month. However, the distinct organisations are being retained.
Source
Outline action plan