Chelsea and Westminster Hospital FT's private unit lowest rated on patient satisfaction
Great Ormond Street highest ranked of NHS-run private units
A prestigious London foundation trust has the lowest rating for patient satisfaction, new data on private healthcare reveals.
The Private Healthcare Information Network released data on patient satisfaction with independent healthcare facilities for the first time this week.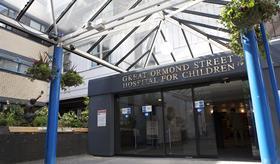 A national ranking of the friends and family test scores from March placed Chelsea and Westminster Hospital FT's private facilities bottom of the table, with a net promoter score of 89.
The median score of the 160 providers rated was 99.
The private healthcare facilities of NHS trusts occupied the bottom three places on the table with Frimley Health and Western Sussex Hospitals FTs scoring 94 and 95 respectively.
The highest rated NHS-run private unit was at Great Ormond Street Hospital for Children in London, with a score of 98.
PHIN was set up after an investigation by the Competition and Markets Authority in response to complaints by the health insurance market about the state of the private provider market.
One of the CMA's recommendations was that better information be made available to customers of private healthcare, including NHS trusts doing private work.
PHIN was established to provide this information and is funded by mandatory contributions from private healthcare firms.
The new data includes information on patient numbers and length of stay.
Figures on infection rates, adverse incidents and transfers to NHS hospitals following private treatment are to be published over the next 12 months. Consultant fee information is due from 2019.
Chelsea and Westminster chief operating officer Rob Hodgkiss said: "We continue to invest in staffing and the environment, and this year we have invested in our private patient nursing leadership team and refurbished our inpatient ward. We take patient feedback very seriously so we can continuously improve the quality of care and experience for our patients, one measure of which is the friends and family test.
"Our most recent satisfaction rates for private healthcare (March 2017) show 96 per cent of patients saying they would recommend our service to their friends and family, with 100 per cent patient satisfaction from mothers cared for on our private maternity unit the Kensington Wing."
PHIN chief executive Matt James said: "The information we are publishing represents a significant step towards greater transparency in private healthcare.
"This is the first comprehensive attempt to measure the activity and performance of private healthcare across the UK to NHS standards. The availability of better information will help patients directly and will also encourage care providers to better understand the quality of their care and strive for improvement."
The organisation has a budget of approximately £2.6m and is funded by mandatory contributions from providers.