STRUCTURE: Two trusts in the North East have formed an alliance to press ahead with a reconfiguration of services.
City Hospitals Sunderland Foundation Trust and South Tyneside FT say the move will protect the sustainability of healthcare serving 430,000 people in the area.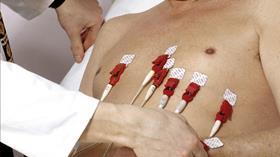 Stroke, trauma, emergency specialist surgery and maternity services will be the initial focus of work over the next 12 months, leading to the integration of services officials say is required "at speed and scale".
South of Tyne Healthcare Group has been created to oversee the reconfiguration but the two trusts will remain separate.
The trusts, which both face deficits this financial year, already jointly provide some clinical services such as stroke and paediatrics, but leaders say significant transformation is required to rebalance services as it is "no longer safe or sustainable for either organisation to duplicate the provision of services in each location".
"We believe working in partnership will improve recruitment in all specialities and services as we look to amalgamate our strengths," a spokesman added.
City Hospitals Sunderland, which has expanded its range of local and regional specialist services, will increasingly focus on providing emergency surgery and complex acute services.
South Tyneside, which has been moving away from providing complex acute services, will lead on out of hospital rehabilitation and diagnostic and screening services. It will also be the lead on community services. South Tyneside District Hospital will continue to provide a broad range of emergency and planned hospital services.
A sustainability and transformation plan will be developed by both trusts alongside South Tyneside and Sunderland clinical commissioning groups.
The South of Tyne Healthcare Group board will include non-executives and executives from both trusts as well as leading clinicians.
A joint statement by Sunderland City Hospitals chair John Anderson and South Tyneside chair Neil Mundy said: "This further joint working is essential and presents a unique opportunity to enhance healthcare for our patients and local communities."
South Tyneside is facing investigation by Monitor over its financial problems and it is expected to run up a £9.4m full-year deficit. It was given a "requires improvement" rating by the Care Quality Commission in December, which pointed to pressure on beds, leading long waits for admission from A&E and lack of capacity in intensive care, as well as staff shortages.
City Hospitals Sunderland faced intervention from Monitor last August primarily over a slide into the red. It is heading for a £14.3m full-year deficit – an improvement over a previously predicted £18m deficit.